HARMONY Experts on patient involvement are organizing an internal webinar at 27 June 2022 to address this topic and discuss about novel ways to enhance patient participation.
---
The HARMONY Alliance collaborates with a unique group of 9 European Patient Umbrella Organizations working in the different areas of hematological diseases within the HARMONY Alliance. The 9 Patient Organizations combine years of expertise in patient-led scientific research and policy advocacy, and use this experience to the benefit of the affected patient communities.
The HARMONY Patient Cluster is led by HARMONY Partner Leukanet. Read more >
---
HARMONY Alliance Partners and Associated Members are invited to attend the webinar about patient involvement
---
Even if there has been tremendous progress in the meaningful and respectful involvement of patients as experts in clinical research and development, we still are far too often faced with the prejudice that patients are just patients and can can have other roles in research.
---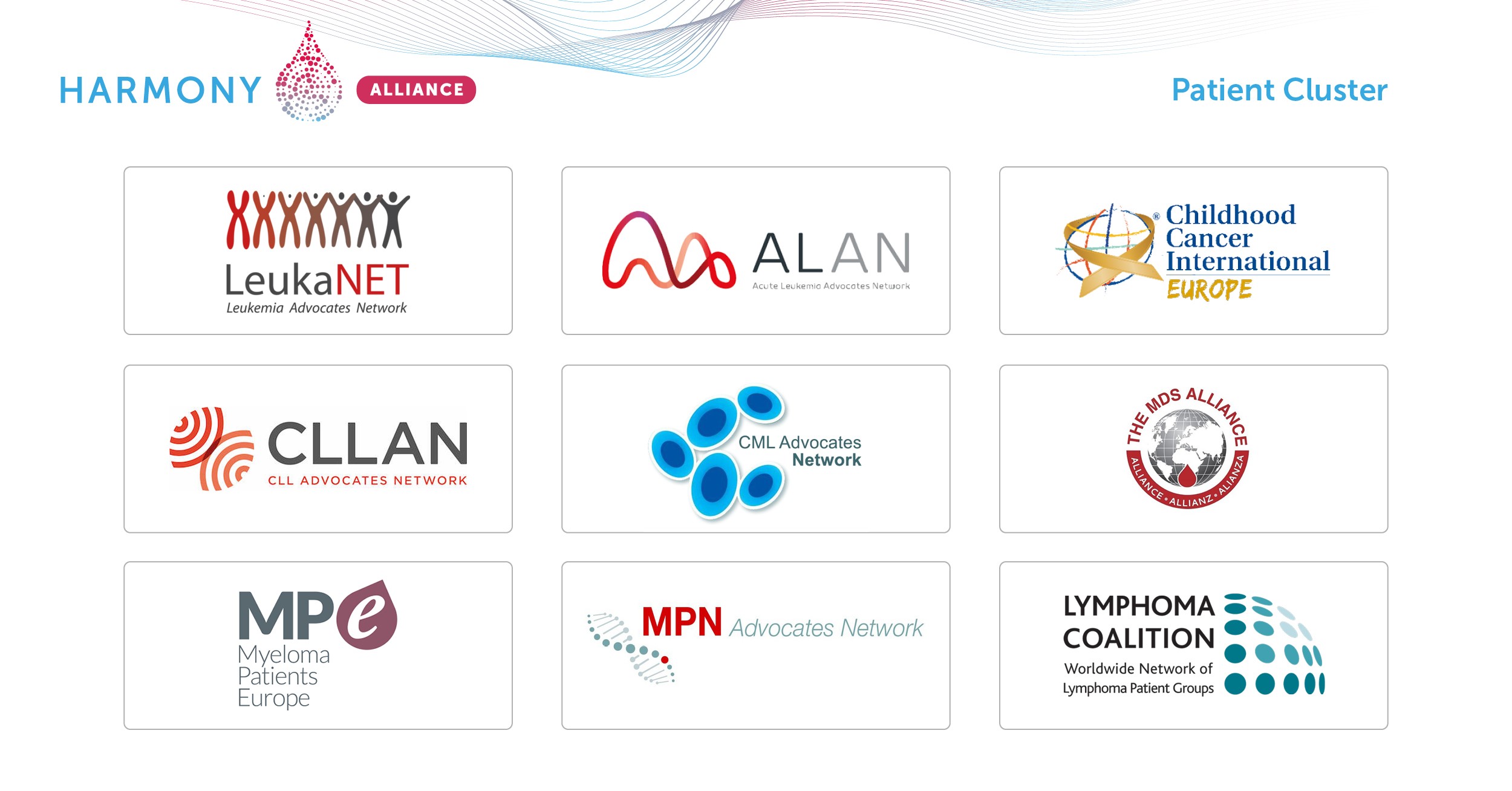 ---
#bigdataforbloodcancer: Accelerating Better and Faster Treatment for Patients with Hematologic Malignancies.
The HARMONY Alliance (HARMONY and HARMONY PLUS) is a public-private European Network of Excellence for Big Data in Hematology. Our mission is to unlock and spread valuable knowledge on hematologic malignancies (blood cancers) among a large number of stakeholders, with the goal to harness and mine Big Data to speed up the development of improved treatments for patients and more effective treatment strategies.
HARMONY and HARMONY PLUS are funded through the Innovative Medicines Initiative (IMI), Europe's largest public-private initiative aiming to speed up the development of better and safer medicines for patients. Funding is received from the IMI 2 Joint Undertaking and is listed under grant agreement for HARMONY No. 116026 and grant agreement for HARMONY PLUS No. 945406. This Joint Undertaking receives support from the European Union's Horizon 2020 Research and Innovation Programme and the European Federation of Pharmaceutical Industries and Associations (EFPIA).
HARMONY: 53 Partners and 48 Associated Members, including 9 European Patient Organizations from 18 countries. Budget: 40 million | January 2017- June 2023
HARMONY PLUS: 39 Partners from 10 countries. Budget 12 million. Period: October 2020 – October 2023
---
---
Receive the latest news. Click here to subscribe!