On May 4, 2021, the HARMONY Alliance will organize an internal workshop for organizations involved in the HARMONY Patient Cluster.
This cluster of 9 European Patient Umbrella Organizations helps to ensure that patients' perspectives are incorporated in HARMONY's activities. HARMONY Partners Leukanet, Hospital Universitario y Politécnico de La Fe, IBSAL (Instituto de Investigación Biomédica de Salamanca), Pfizer, the Joseph Carreras Leukaemia Research Institute and the European Hematology Association will collaborate in this event.
---
#BigDataforbloodcancer | Big Data accelerate better and faster treatment for Patients with Hematologic Malignancies
The HARMONY Alliance is a European Public–Private Partnership for Big Data in Hematology that is capturing and mining Big Data on various Hematologic Malignancies. HARMONY Alliance unites more than 100 organizations such as European medical associations, hospitals, research institutes, patient organizations, pharmaceutical and IT companies. HARMONY uses Big Data analytics to accelerate the development of more effective treatments for blood cancer patients. The aim is to accelerate the development of more effective treatments. Data are stored in HARMONY's Big Data Platform, which has already identified over 60,000 anonymized patient records, making it one of the largest databases of its kind. Leading research teams are currently using this wealth of information to answer critical questions about hematologic malignancies that cannot be addressed with other methods.
---
HARMONY Patient Cluster
The HARMONY Patient Cluster is a unique group of 9 European Patient Umbrella Organizations working in the different areas of hematological diseases within the HARMONY Alliance. The 9 Patient Organizations combine years of expertise in patient-led scientific research and policy advocacy, and use this experience to the benefit of the affected patient communities. The Patient Cluster and their patient communities are consistently involved in the definition of outcomes, the design of Research Projects and the information of patients. In addition the Patient Cluster also make sure that there is a reliable bi-directional flow of information within and outside of the Alliance. For the first time in a major research project, the patient community sits at the table as truly equal partners to researchers, industry and regulators. The HARMONY Patient Cluster experience will also be captured and promoted in publications and on social media.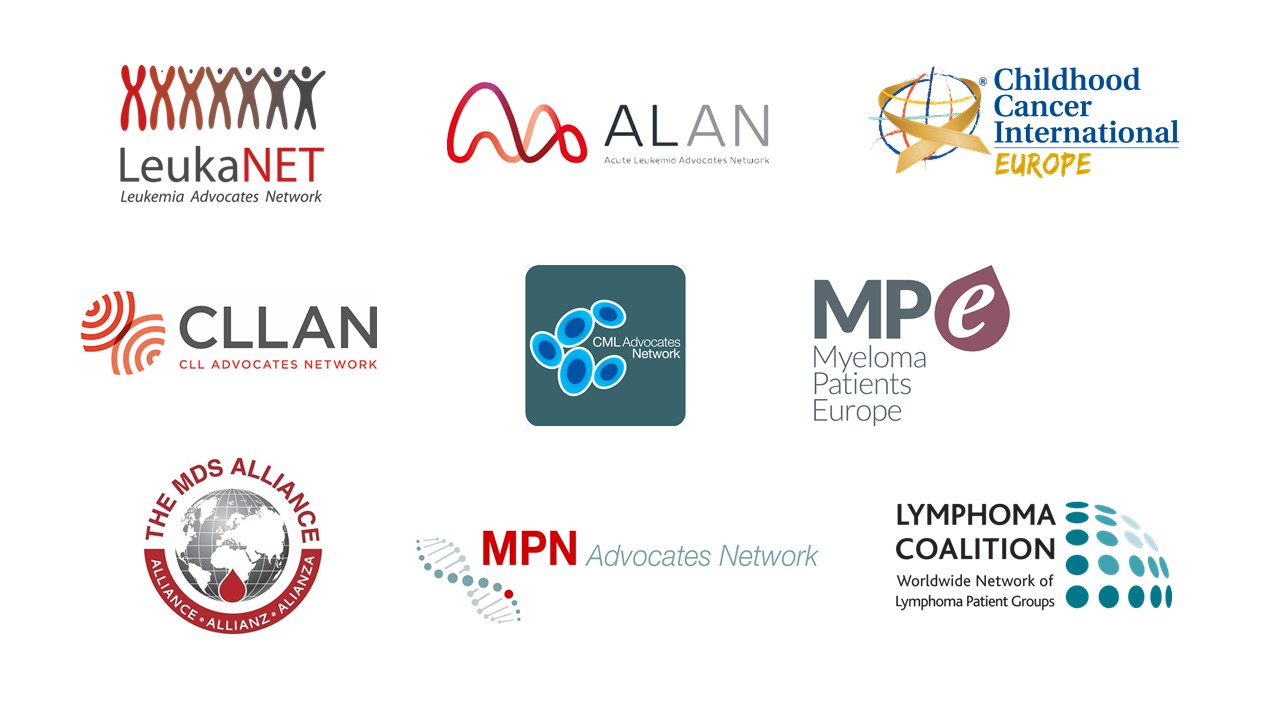 ---
See what other meetings HARMONY is holding and attending by visiting our meetings page >
---
Receive the latest news. Click here to subscribe!