The VII Latin-American Myelodysplastic Syndromes (MDS) Group (GLAM) and II Latin-American MDS Foundation International Symposium will take place virtually on April 23 – 24, 2021.
Pierre Fenaux and Valeria Santini, two of the three coordinators of MDS within HARMONY, are invited to present.
---
The HARMONY Alliance is currently discussing with GLAM representatives, the potential inclusion of their large database on MDS patients into the HARMONY Big Data platform. The negotiation process is very advanced and both GLAM and HARMONY are very excited on this sharing data cooperation that will result in a significant benefit for MDS patients and society.
The MDS Foundation is a patient advocate non-for-profit organization that is already working with HARMONY as part of the HARMONY Patient Cluster and is contributing to the Policy Health Stakeholders Feedback Forum.
---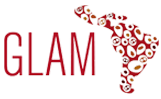 ---
The VII Symposium of the Latin-American MDS Foundation will feature topics such as the pathophysiology of MDS, diagnosis and treatment of low and high risk MDS, clinical case discussions, and the Latin-American Patient meeting. Find more information about the symposium >
---
#BigDataforbloodcancer
Big Data accelerate better and faster treatment for Patients with Hematologic Malignancies
The HARMONY Alliance is a European Public–Private Partnership for Big Data in Hematology that is capturing and mining Big Data on various Hematologic Malignancies, including Myelodysplastic Syndromes (MDS). HARMONY Alliance unites more than 100 organizations such as European medical associations, hospitals, research institutes, patient organizations, pharmaceutical and IT companies. HARMONY uses Big Data analytics to accelerate the development of more effective treatments for blood cancer patients. The aim is to accelerate the development of more effective treatments. Data are stored in HARMONY's Big Data Platform, which has already identified over 60,000 anonymized patient records, making it one of the largest databases of its kind. Leading research teams are currently using this wealth of information to answer critical questions about hematologic malignancies that cannot be addressed with other methods.
The HARMONY Alliance collaborates with prestigious hematological societies outside Europe, including the Latin-American MDS Group, American Society of Hematology (ASH), Korean Society of Hematology, and the Population Health Research Network from Australia.
---
Join the HARMONY Alliance: watch our video below
---
See what other meetings HARMONY is holding and attending by visiting our meetings page.
---
Receive the latest news. Click here to subscribe!