The HARMONY Alliance is looking forward to participate in 23rd Annual Congress of the European Hematology Association (EHA), which is scheduled from June 14 until 17, 2018. We are looking forward to meet congress attendees and discuss the impact big data will have on health and in particular on hematology. We are still drafting our program, however this is our plan:
Meet us in person, mail us to set the date and time
Attend our session in the advocay track on Saturday, June
Visit our spot at the booth of EHA
---
The 23rd Annual Congress of EHA will offer a program covering every subspecialty in hematology, as well as network opportunities with experts from all over the globe. The educational and scientific program will highlight state-of-the-art clinical practice, the latest findings in hematology research and many more interesting sessions. The congress also provides satellite programs, Updates-in-Hematology and an exhibition organized by pharmaceutical companies.
---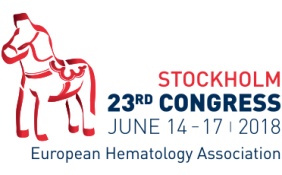 ---
Receive the latest news. Click here to subscribe!