September 2019 is Blood Cancer Awareness Month.
Blood cancers, or hematologic cancers, account for about 40% of cancer cases in children and about one third of cancer deaths. Important blood cancers are leukemia, lymphoma, and myeloma. The cancers affect the production and function of various blood cells. There is a need for improved treatments for blood cancers. Individual cancers usually need specific therapies. Bone marrow transplant is still a common option, as are chemotherapy and radiation therapy. As many blood cancers are rare and healthcare practice varies across Europe, a lack of data on relevant outcomes represents a challenge for clinicians, researchers, and other decision-makers like regulators and HTA bodies, resulting in limitations for patient access to the best healthcare. The HARMONY Alliance aims to use "Big Data and Big Data analytics" to deliver information that will help to improve the care of patients with these diseases.
HARMONY Partners, Patient Organizations and Associated Members undertake extra communication activities in this month to spotlight the efforts which are currently being taken to battle this disease. We take this opportunity to spotlight our current Reseach Projects. Our project teams, consisting of public-private partners, are addressing key questions on hematological cancers.
Read about the HARMONY Research Projects >
---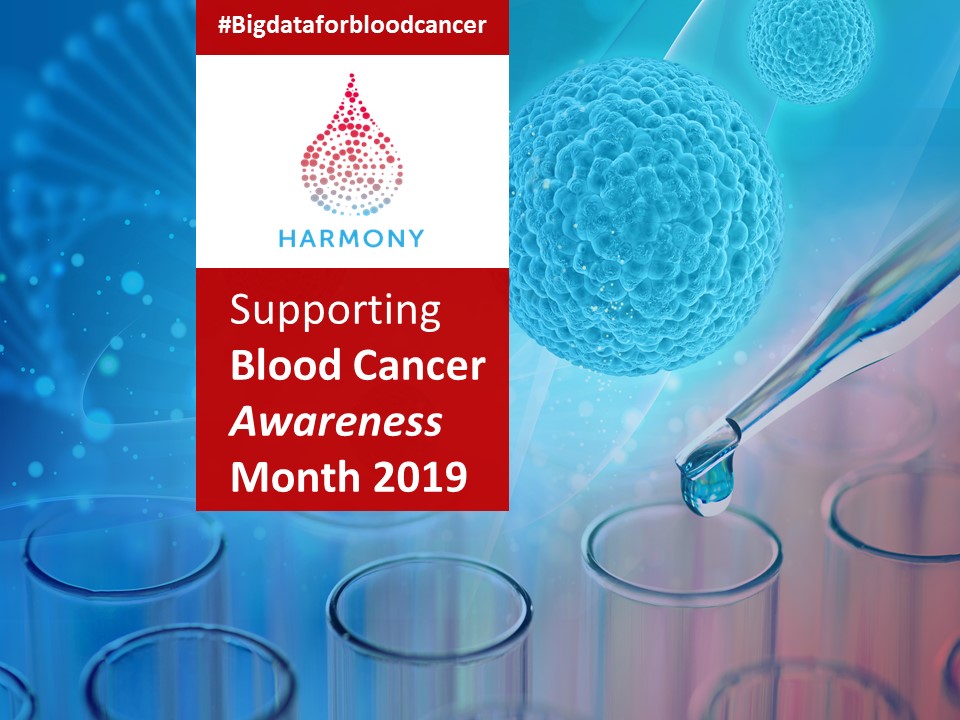 ---
What Big Data in hematology research can mean for patients is explained in one of our recently published animated videos.
Watch the video >
Watch more explanatory videos at the HARMONY YouTube channel >
---
---
Receive the latest news. Click here to subscribe!