The HARMONY 3rd General Assembly was organized in Valencia, Spain, hosted by the Hospital Universitario La Fe de la Comunidad Valenciana (HULAFE) .
Read and watch the articles and interviews about HARMONY in the Spanish national press:
Thanking HARMONY partners HULAFE and GMV for arranging the presentation of our unique Alliance in the Spanish media.
---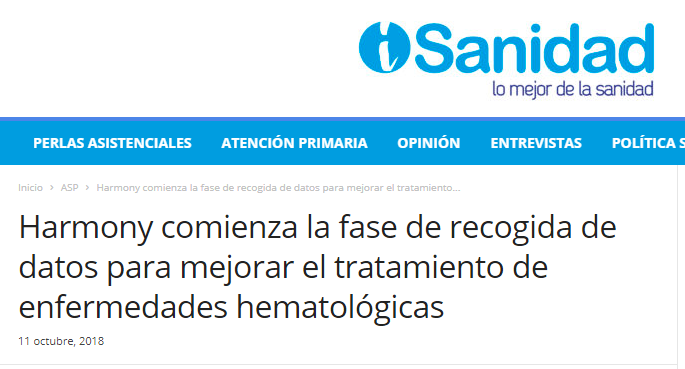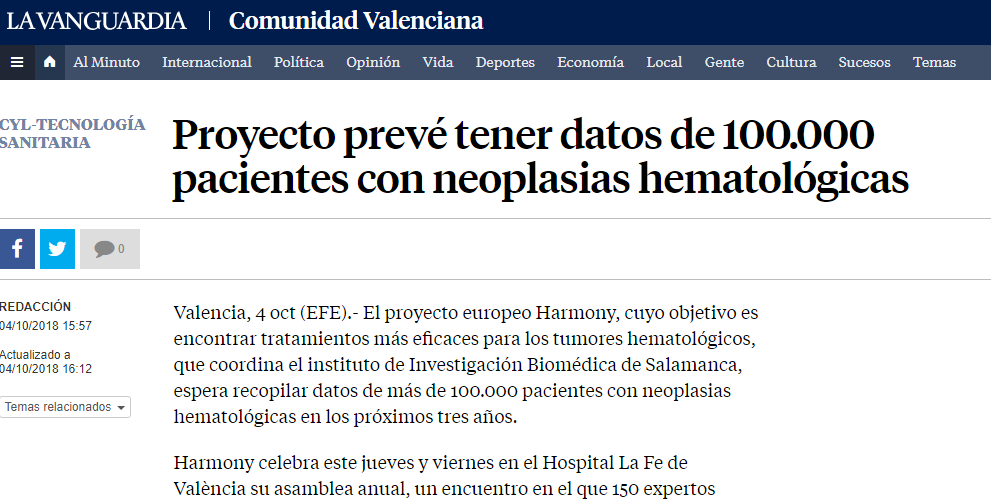 ---
Interested in learning more about the 3rd HARMONY General Assembly?
---
Receive the latest news. Click here to subscribe!