IMI, the Innovative Medicines Initiative, interviewed the project coordinators of EUPATI: Game-changer in the empowerment of patients'.
EUPATI built a much-needed programme for patient involvement in medicines research and development, and has been a game changer for patient empowerment in Europe, building a movement that will long outlive the project itself. In an interview with the IMI Programme Office, project coordinator Jan Geissler of the European Patients Forum, and Matthias Gottwald of Bayer explain how patients in Europe and beyond are benefitting from the work that was done.
---
Check the IMI project factsheet
---
Both Jan Geissler and Matthias Gottwald are partners of the HARMONY Alliance.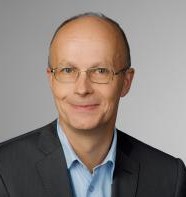 ---
Receive the latest news. Click here to subscribe!