Data science can help to speed up research for the good of the patients. We have developed a unique HARMONY Big Data Platform with > 90.000 anonymized European patient records. Our Big Data Platform is a milestone in Blood Cancer research.
---
HARMONY researchers and data scientists are using this Big Data Platform to find out how we can
diagnose patients faster and with greater precision,
help doctors to make better treatment decisions,
tackle the unmet needs of patients,
develop novel drugs.
---
HARMONY researchers and data scientists work with a wide range of anonymized data such as demographic and medical history data, diagnosis data, omics data, treatment data, quality of life data and healthcare economic resources data.
---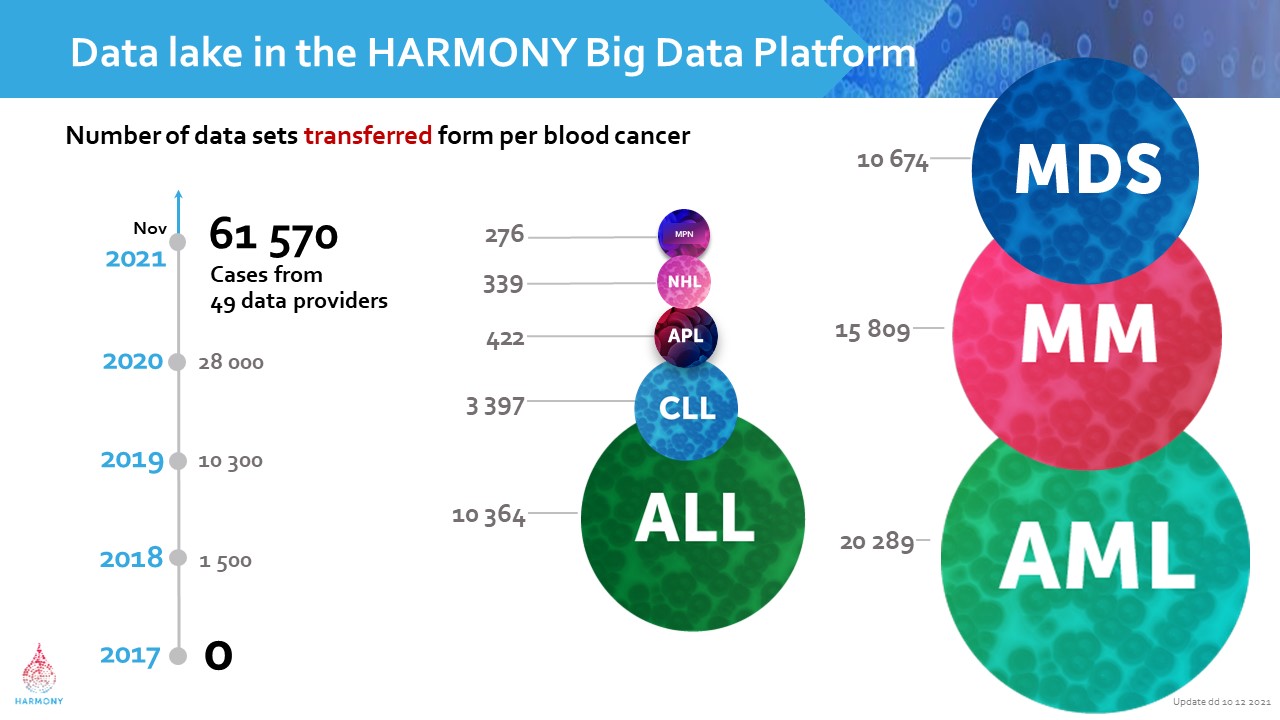 Note: updated per December 2021
---
Safe and secure data
When it comes to data anonymization, storage and privacy, HARMONY upholds the highest standards – watch the explanatory video.
---
Big data for big questions
To answer the key outstanding questions about blood cancer, researchers need harmonized and high-quality data on treatment outcomes in thousands of patients. Leading research teams are making use of innovative Big Data analytic tools, creating a wealth of information to answer critical questions about these diseases. Read our #Bigdataforbloodcancer Blogs.
---
Bringing together data, collaboration and trust for advances in medicine, by HARMONY Partner: Michel van Speybroeck/JPNV-JANSSEN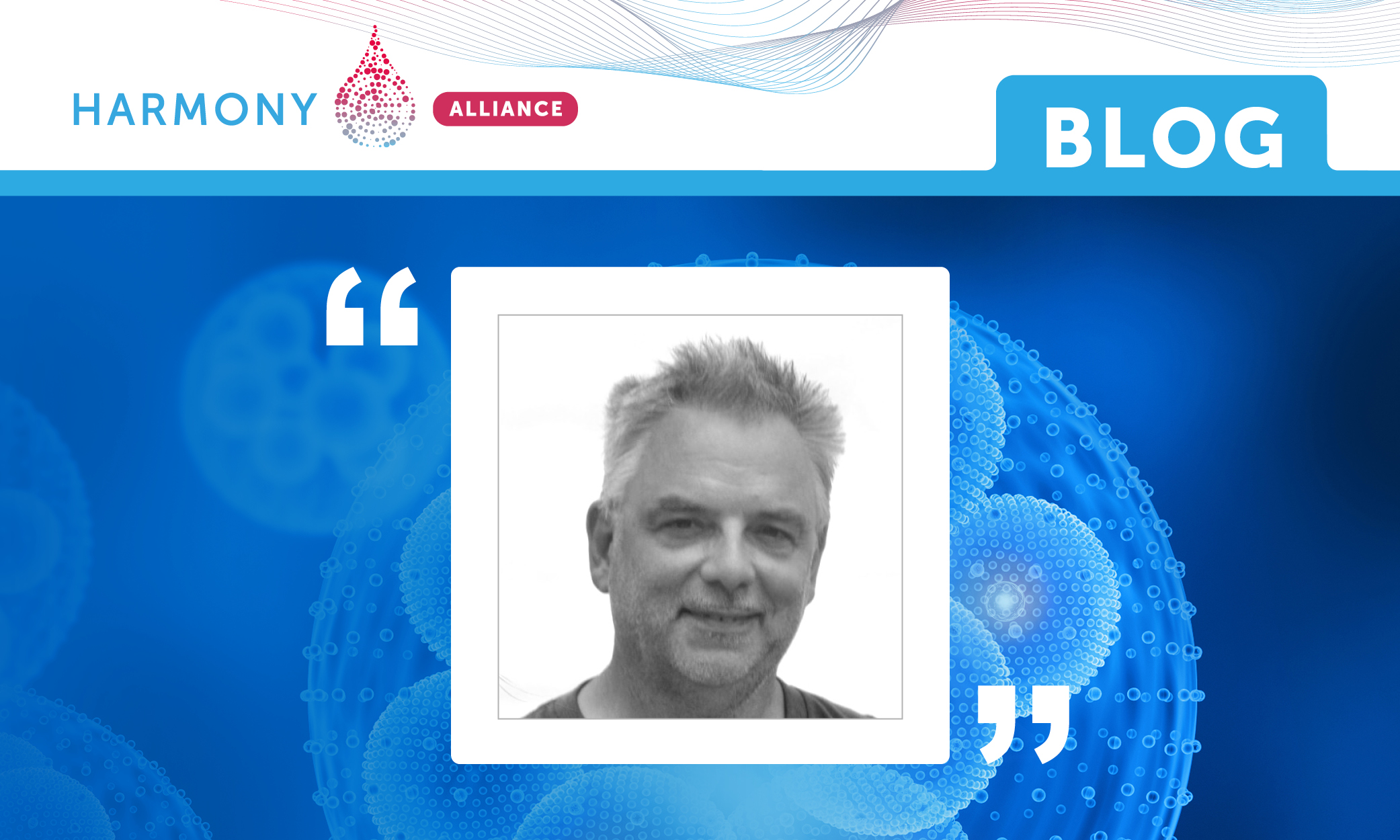 ---
Artificial intelligence to decode Hematologic Malignancies, by HARMONY Partner Gastone Castellani/University of Bologna.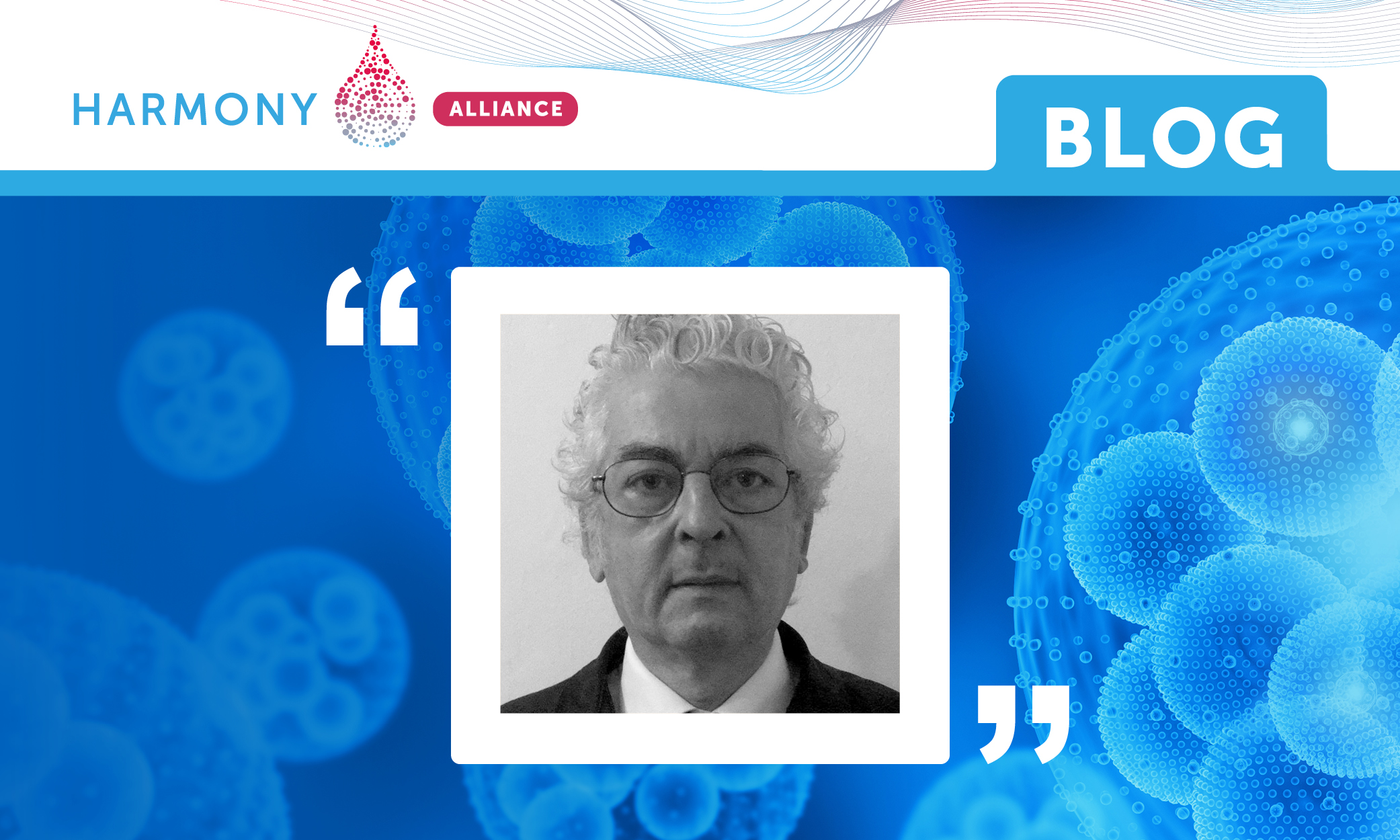 ---
Receive the latest news. Click here to subscribe!