The 'IMI project communication event' will take place on 2 April 2019 at The Hotel, in Brussels and is organized by the Innovative Medicines Initiative (IMI). IMI is the funding organization of the HARMONY Alliance.
The aim of this event is to help teams of the IMI funded projects to clearly and effectively communicate about their objectives, activities, results and impacts to diverse target audiences throughout the project lifecycle.
---
Program features
---
Lectures on various topics by
Pierre Meulien, Executive Director, IMI
Con Franklin, Managing Director Health, Ketchum London
Catherine Brett, External Relations Manager, IMI
Rossella Paino, Communication officer, DG Research and Innovation, European Commission
Iris Ontavilla, Head of communications and Institutional Relations, IMI
Elisabetta Vaudano, Principal Scientific Manager, IMI Digital communication
Eric Vander Oost, Healthcare Dept. Manager, Ogilvy Social Lab
---
Best practices IMI projects by
HARMONY: Ellen de Waal, Communication Manager HARMONY Alliance, European Hematology Association (EHA)
EPAD: Jean Georges, Executive Director, Alzheimer Europe/Sean Knox, EU+ Medical Lead Alzheimer's, Biogen
ELF: Kristina Orrling, Program Manager, Lygature
---
Download the agenda for details >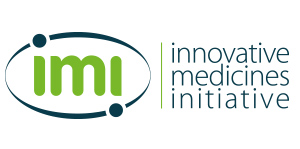 ---
Receive the latest news. Click here to subscribe!