The Cathedra Celgene of Innovation in Health from the University of Alcalá in Madrid, Spain, has given the 3rd Annual Innovation Award in Healthcare to the HARMONY Alliance. With this award best projects are acknowledged in the areas of Oncology, Hematology, Dermatology, Rheumatology, Healthcare Management and Hospital Farmacy and Patients. The award ceremony took place in Madrid, Spain, on Wednesday 27th March 2019.
---
The main objective of this 3rd edition of the Cathedra was to identify and disseminate the best innovation projects able to demonstrate and pursue an added valued for the life quality of the patient, together with an improved efficiency of the public health system. This year HARMONY has received the prize for the best innovation project in Hematology (Myelodysplastic Syndromes (MDS), Multiple Myeloma (MM) and Acute Myeloid Leukemia (AML)).
---
Dr. Guillermo Sanz, HARMONY Project Co-Chair and Head of Clinical Hematology at University Hospital La Fe of Valencia, Spain, (HULAFE), collected the award on behalf of the Alliance.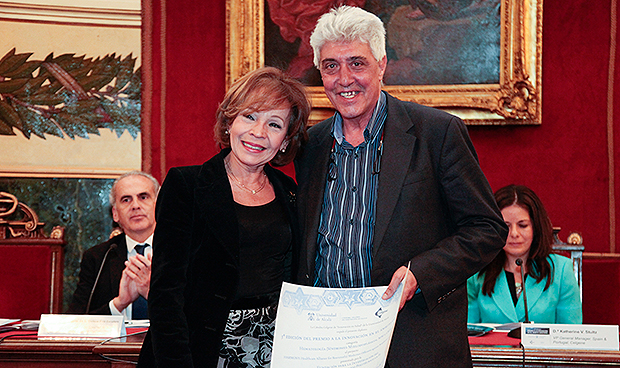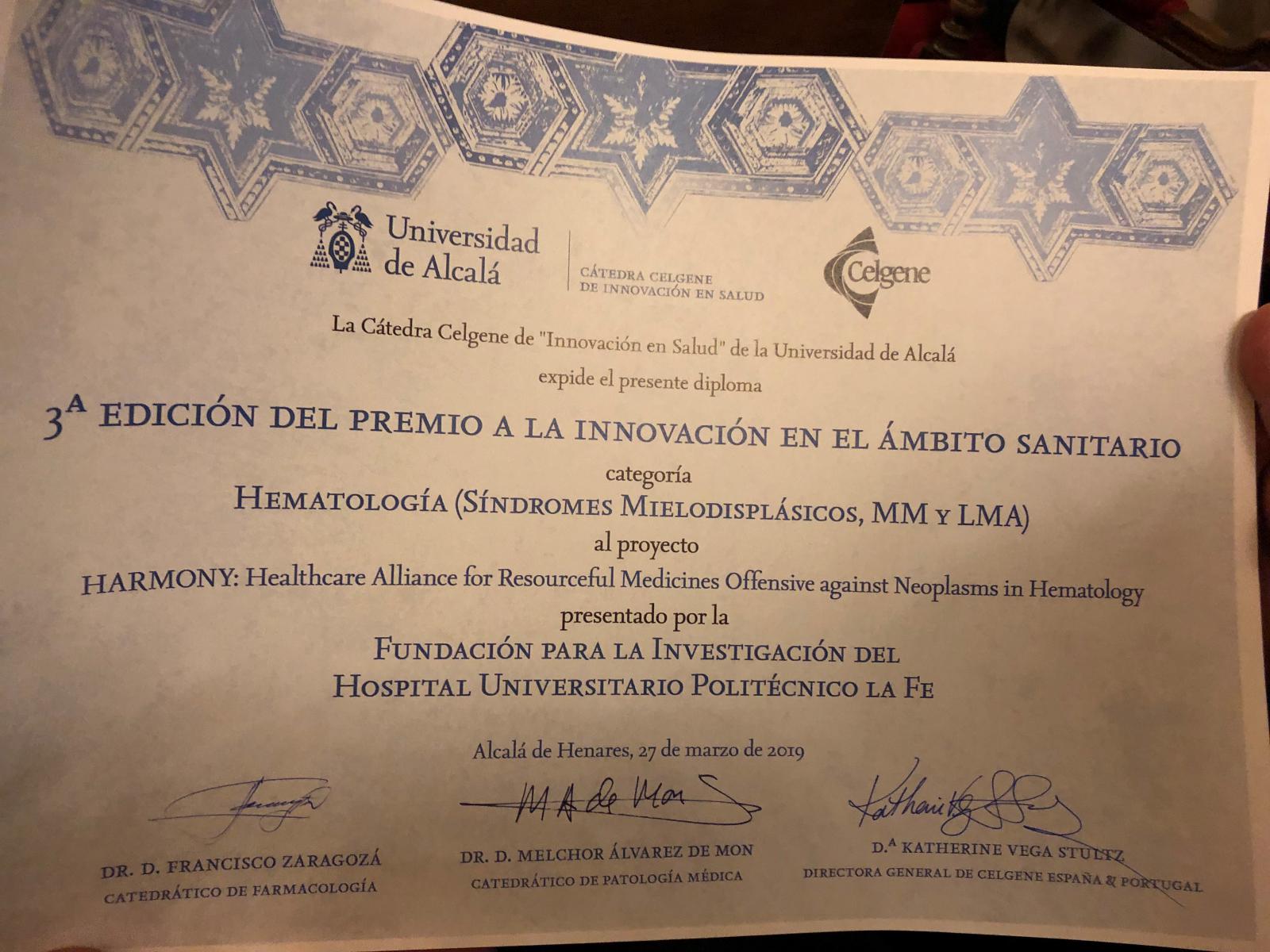 ---
Read more about La Cátedra Celgene de Innovación en Salud > (in Spanish)
Read more about Prof. Guillermo Sanz and his team at HULAFE > (in Spanish)
---
Receive the latest news. Click here to subscribe!