The ECCO 2018 European Cancer Summit, was held on 7-9 September 2018 in Vienna, Austria bringing together worldwide leaders from the cancer healthcare, patient advocacy and stakeholder communities in a unique multidisciplinary forum.
---
HARMONY Partners Jan Geissler, LeukaNet and Denis Lacombe, EORTC, participated in the debate session: Big Data – who's in charge?
Jan Geissler spoke about the patient perspective on Big Data and included details about HARMONY and our patient associations' involvement.
Both HARMONY Partners participated in a lively discussion together with Mark Lawler, Queen's University Belfast, United Kingdom; Clifford Hudis, American Society of Clinical Oncology (ASCO) and Eva Morris, University of Leeds.
---
About the ECCO2018 Big Data session: Stakeholders recognise the benefits big data can bring to research and improvement of care and treatment for cancer. However, its full realisation is unlikely to occur without leadership, responsibility, strategy, direction, and implementation. What aspects of leadership and responsibility appear to be presently missing in terms of bringing big data opportunities to fruition, to whom should these leadership roles be assigned, and where does accountability reside? Implicit within this discussion is considered reflection on whether the realisation of a big data-driven future in research requires the strong hand of government-led efforts, or whether responsibilities are of a more shared and distributed nature?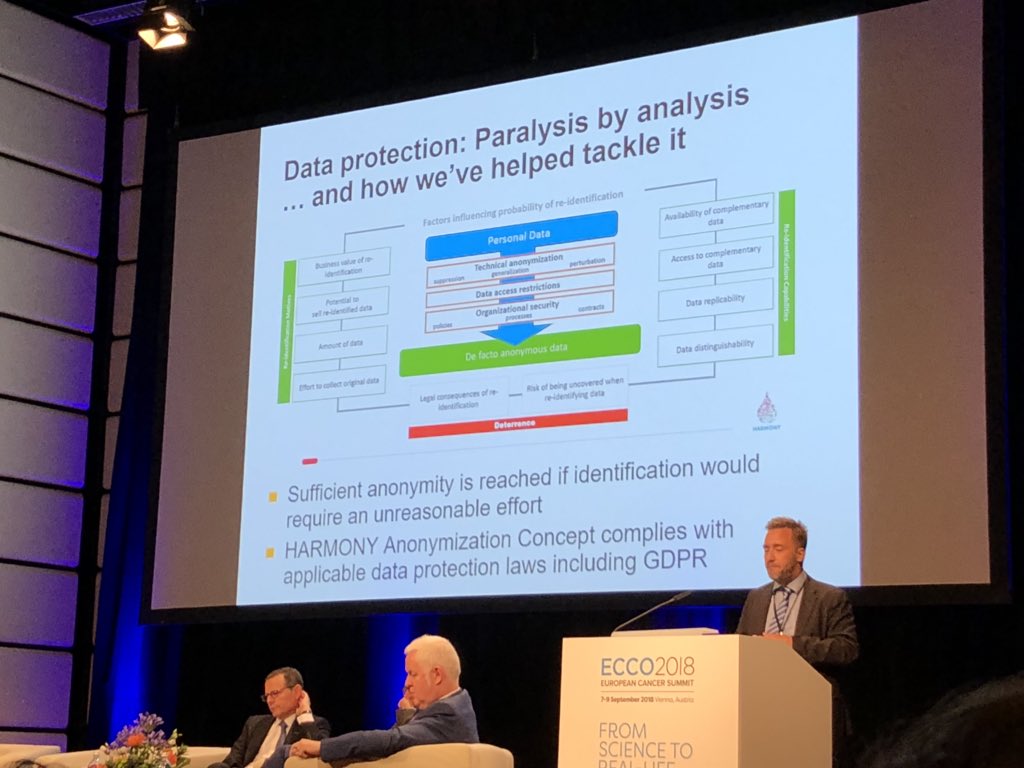 ---
Receive the latest news. Click here to subscribe!