The HARMONY Big Data Platform combines and harmonizes data from multiple data sources of patients with blood cancer, including registries, hospitals, biobanks and pharma clinical trials. This specially developed, unique Big Data Platform now contains 45 000 patient datasets, which are being analyzed to accelerate the development of more effective treatments for people with blood cancer.
---
We have created this infographic to explain how the HARMONY Big Data Platform works (click the image to open or download).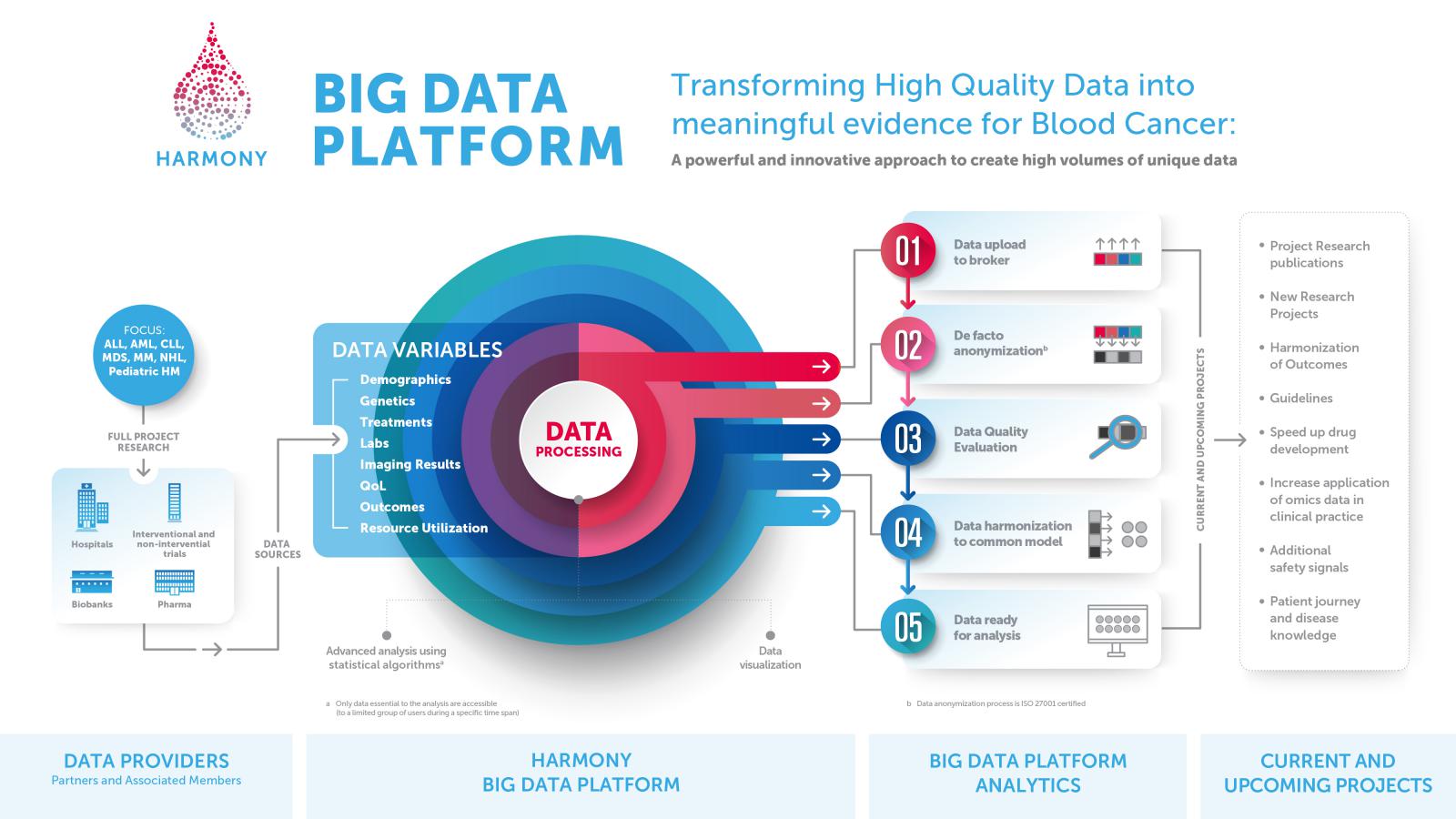 ---
We also have a number of videos explaining HARMONY's goals and how the HARMONY Big Data Platform works in greater detail:
---
'Big Data' is a broad term that is often used by stakeholders and is described as having 'transformative potential' – but what exactly is Big Data and how does HARMONY harness and mine it to improve outcomes for people with blood cancer? Click here to learn more.
---
Become involved with HARMONY today! Contact us to find out how you can participate in ongoing and future research initiatives.
---
Receive the latest news. Click here to subscribe!