The HARMONY Alliance is looking forward to participating in the 24th Annual Congress of the European Hematology Association (EHA). EHA is one of the 53 HARMONY Partners. This premier hematology congress in Europe is organized from 13-16 June, 2019 in Amsterdam. The program includes every subspecialty in hematology, as well as networking opportunities with experts from all around the world.
---
We are looking forward to meeting many congress attendees and to discuss the impact big data will have on health and in particular on hematology. This is our plan:
Venue: RAI Amsterdam, Europaplein 24, 1078 GZ Amsterdam, The Netherlands.
---
Big Data (analytics) to enable better and faster treatment for Patients with Hematologic Malignancies!
It's all about data > Big Data. What impact will big data have on health and in particular on hematology? How does HARMONY contribute? We will show you how! Stay tuned for our detailed program.
---
The EHA Congress is a forum for original data, hematological innovation and evidence-based knowledge of primary clinical relevance. The congress also provides Satellite Symposia, Updates-in-Hematology and an exhibition organized by pharmaceutical companies, national and international non-profits. The program provides a comprehensive overview of hematology while still being easy to navigate.

---
Interested to learn more about the HARMONY activities during the 23rd Congress of EHA, organized in June, 2018 in Stockholm, Sweden?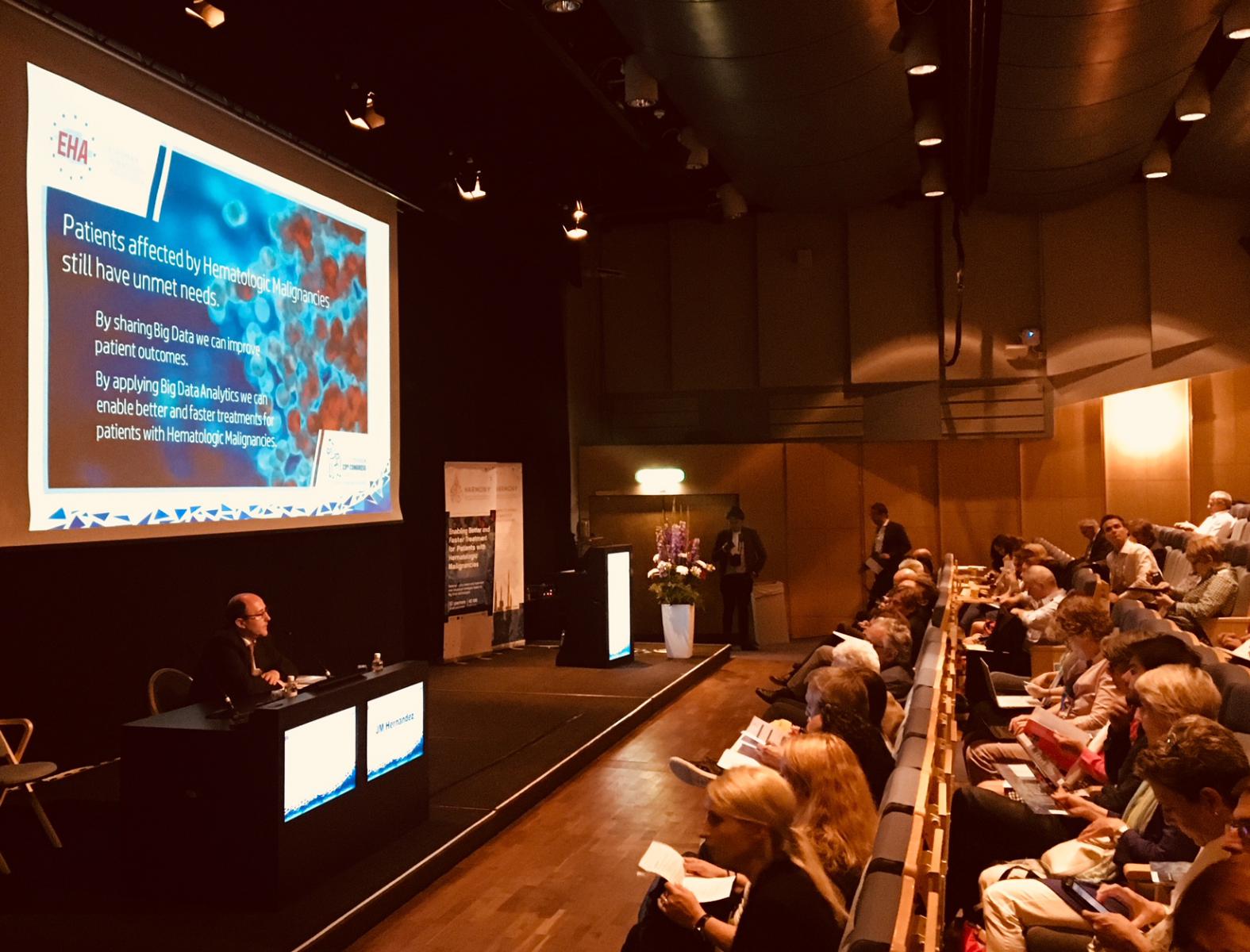 ---
Never participated in the Annual Congress of EHA? It is a flagship meeting held in a major European city every June—a significant meeting place for hematologists from every area of specialization with over 17,000 participants. View the impression of the previous congress in Stockholm, Sweden
---
Receive the latest news. Click here to subscribe!