Big Data has proven to offer new insights that can contribute to advances in novel therapies and more efficient medicines. The HARMONY Alliance urges researchers across the globe to break data silos and embrace cooperation to foster blood cancer research. It takes one missing piece of data to eureka.
---
Data is knowledge. Access to data gives scientists and healthcare professionals insights into disease characteristics and correlations between different biomarkers. Today, artificial intelligence algorithms are already reimaging research in many disciplines of life sciences and medicine, and could help us harness the full power of data. Thankfully, one barrier stands in the way: data silos. However, this can be easily overcome if we start to cooperate closer and share data within a secure and trusted ecosystem.
---
Click here to open the folder >
Reuse your data
Collaborate with us within trusted networks
Help us unlock knowledge for social good
---
The HARMONY Alliance has been working hard to collect data and speed up research on Hematologic Malignancies for the past six years. Over 100+ organizations from 18 European countries already share the HARMONY Alliance mission: personalized treatment for blood cancer patients.
---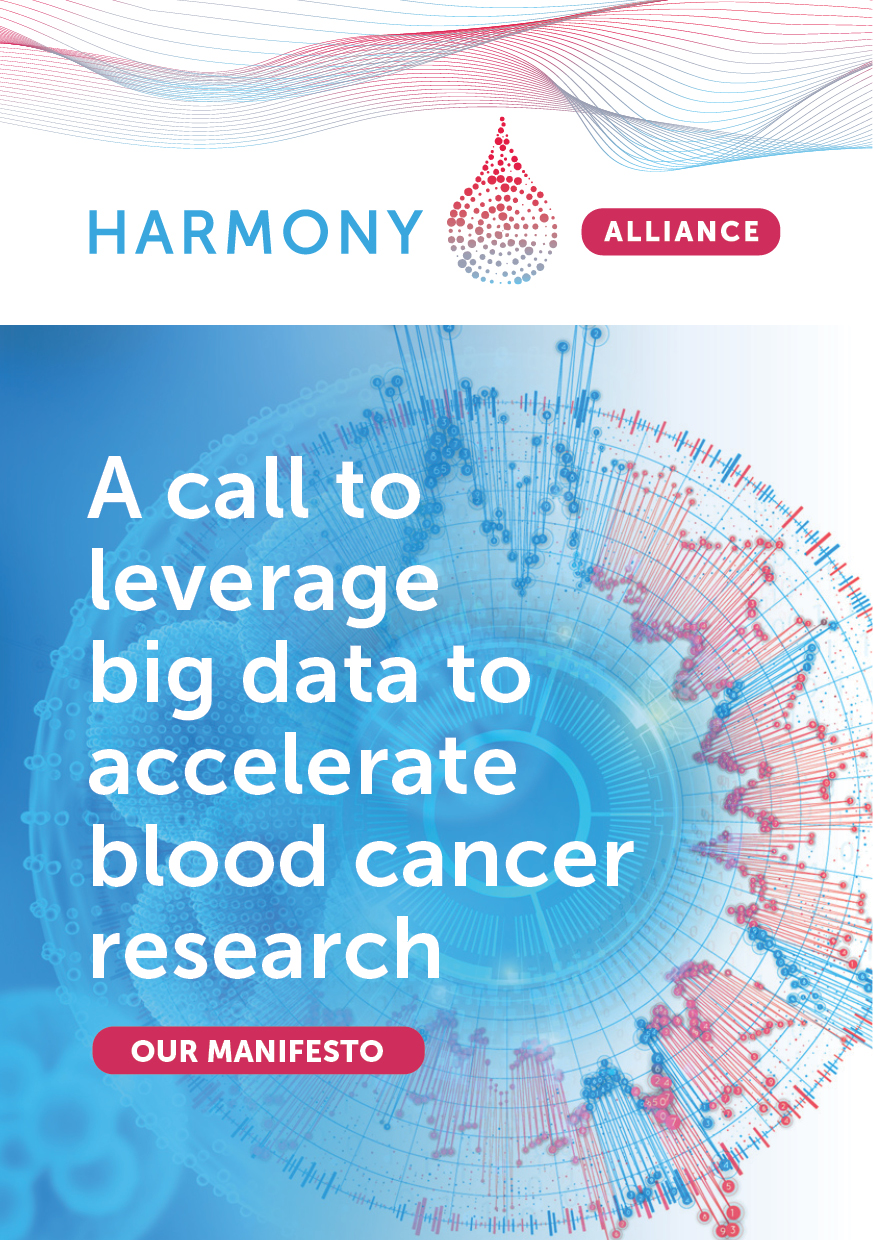 ---
Become involved! What can we offer you? Read more here >
---
Receive the latest news. Click here to subscribe!