Save the date: 30 September 2021.
---
We are honored to launch the 1st World Big Data for Blood Cancer Awareness Day this year.
---
You are welcome to join and participate!
September is blood cancer awareness month 2021. A series of specific blood cancer awareness days will be organized, concluding with the 1st Big Data for Blood Cancer Awareness Day on 30 September 2021. We would like to seize this opportunity to showcase to patients and to anyone with an interest, how HARMONY researchers and clinicians are using Big Data to develop more personalized treatments for blood cancer patients. We are aiming to engage with professionals and non-professionals in the blood cancer field to explain what Big Data can mean: for the lives of patients and for the daily work of doctors in the clinic.
During the Big Data for Blood Cancer Awareness Day the HARMONY Open Virtual Forum for patients is organized, starting at 14:00 hrs CEST. This informl mini-event will welcome patients and anyone with an interest in (big) data in blood cancer research.
---
Blood Cancer Awareness Calendar September 2021
---

Earlier this year the HARMONY Alliance launched the #BigDataforBloodCancer communication campaign to raise awareness for the potential of Big Data to improve the care for patients with blood cancer.
---
Who are we? The HARMONY Alliance is a European public-private partnership for Big Data in Hematology. HARMONY unites more than 100 organizations from 18 European countries, such as medical associations, hospitals, research institutes, patient organizations, pharmaceutical and IT companies.
HARMONY uses Big Data analytics to accelerate the development of more effective treatments for blood cancer patients. Data are stored in the unique HARMONY Big Data Platform, which has already identified over 80,000 anonymized patient records, making it one of the largest databases of its kind. Leading research teams are currently using this wealth of information to answer critical questions about Blood Cancers / Hematologic Malignancies that cannot be addressed with other methods.
This is the added value HARMONY will bring to precision medicine for patients. In addition, HARMONY develops core outcome sets for blood cancers and organizes multi-stakeholder activities. The active involvement of patient organizations ensures that HARMONY's activities are well-aligned with the needs of people with blood cancer.
Find us and follow us
---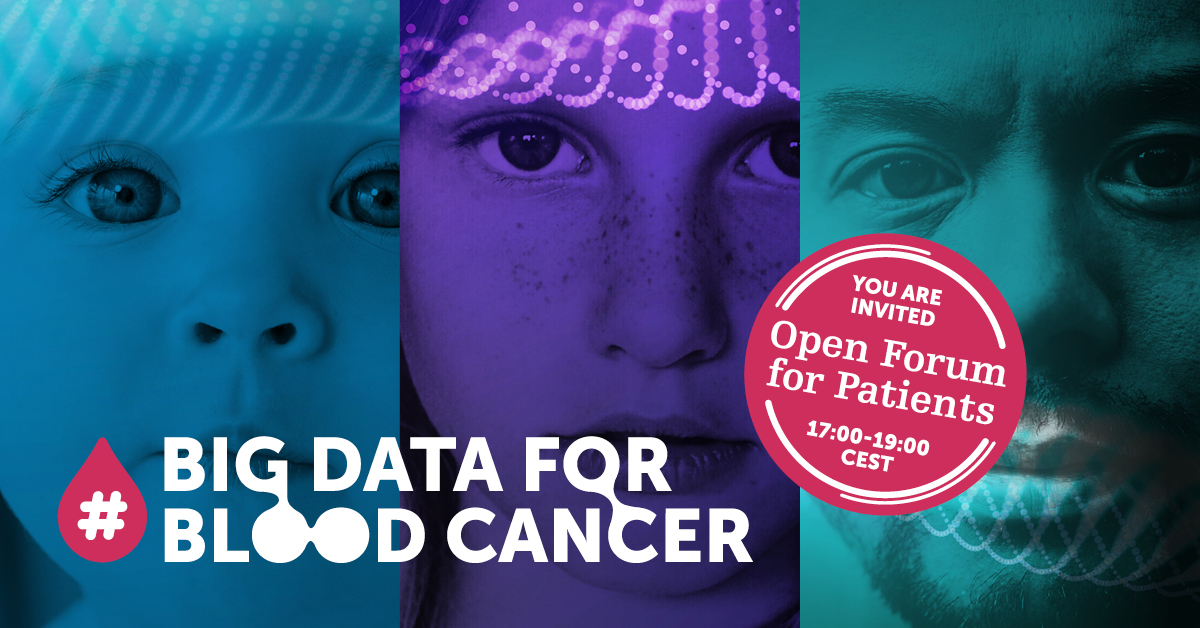 ---
Receive the latest news. Click here to subscribe!