Challenge
Despite BCR-ABL1 being a key element of chronic myeloid leukemia (CML) diagnosis, treatment, monitoring, and other genetic lesions have a key role in disease evaluation and clinical heterogenicity. Understanding the clonal evolution of CML over time may reveal the clinical relevance of these mutations and help improve patient management in terms of risk stratification, prognostic factors, and treatment strategies.
---
Project Partnership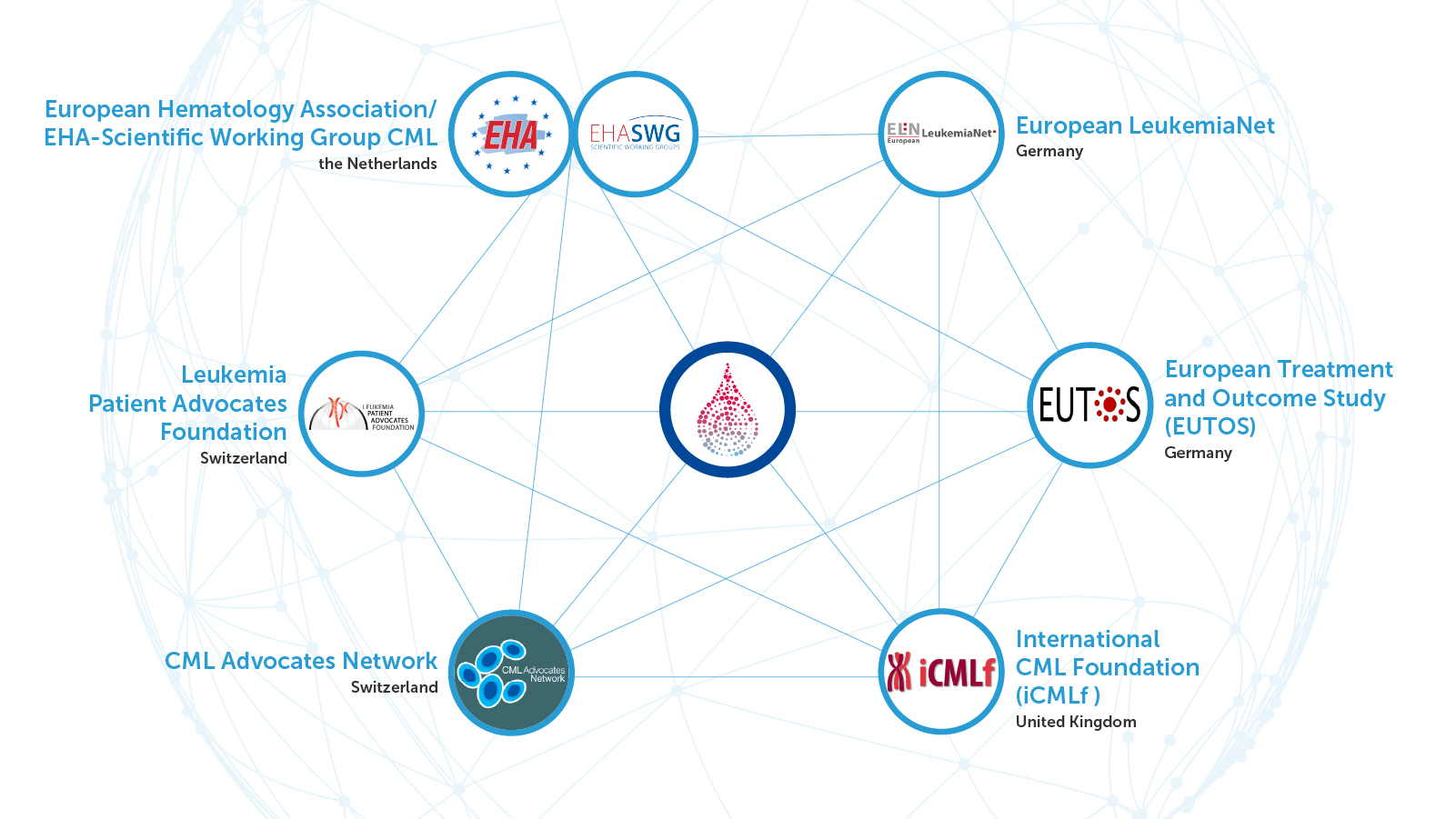 ---
Project Leadership
Thomas Ernst, Universitätsklinikum Jena, Germany
Susan Branford, University of South Austrial, Centre for Cancer Biology, Australia
---
Impact
To create a better understanding of the clonal evolution of CML to improve patient management.
To help understand additional mutations that would allow a larger number of patients to remain in therapy-free remission after treatment discontinuation.
To decrease the economic burden of CML for the global health care system.
---
Project Summary
CML is characterised by the BCR-ABL1 gene fusion and can be successfully treated with tyrosine kinase inhibitors (TKI) in most cases. Advances in drug development, together with a standardized method for molecular monitoring and better patient management guidelines have drastically improved outcomes for patients with CML. Nevertheless, TKI resistance can occur in up to 20% of patients and the best known mechanism of acquired resistance is mutation of the BCR-ABL1 kinase domain. However, recent studies have revealed that mutation of other cancer-related genes is highly associated with primary and acquired TKI resistance.
The major goal of this project is to harness the wealth of genomic information that is generated in local CML research projects by building a platform to facilitate data assimilation and analysis in order to evaluate the clinical relevance of these variants. We aim to discover biomarkers that could predict treatment response and progression, and guide drug use and development. Participating laboratories will contribute data to answer key clinical questions related to,
BCR-ABL1 independent mutations at diagnosis
The evolution of BCR-ABL1-independent clones during TKI therapy
Molecular aberrations during advanced phase disease
Mutations detected in single cells and specific cell populations, which might point towards strategies to increase the number of patients who achieve treatment-free remission
There is a need for a global platform to systematically evaluate the mutational landscape of CML at diagnosis, during treatment, should resistance occur, and in advanced disease. This will provide evidence for informed expert international clinical practice guidelines for genomic-based monitoring in CML. As the HARMONY BigData platform will be the largest CML register in Europe this analysis would greatly bridge the gap in knowledge and could significantly contribute to improved outcome for patients with CML.
Note: This research project also intends to collect data from non-EU members of the iCMLf (Australia, Canada, the USA, Singapore, Taiwan, Japan, China and South Korea).
---