The HARMONY Alliance will participate in the 30th Annual Congress of the European Hematology Association, EHA2022, from June 9-12 in Vienna, Austria (Messe Wien Congress Center) and from June 15-17 during the Virtual Thematic Days.
---
Presentations by HARMONY Experts at EHA2022
---
---
---
Press Release at EHA2022
---
New insights in prognosis of AML patients.
The HARMONY Alliance will present new results in Acute Myeloid Leukemia (AML) at EHA2022. The novel insights can be used to identify high-risk patients with greater reliability and might guide treatment choices in the future, read the press release >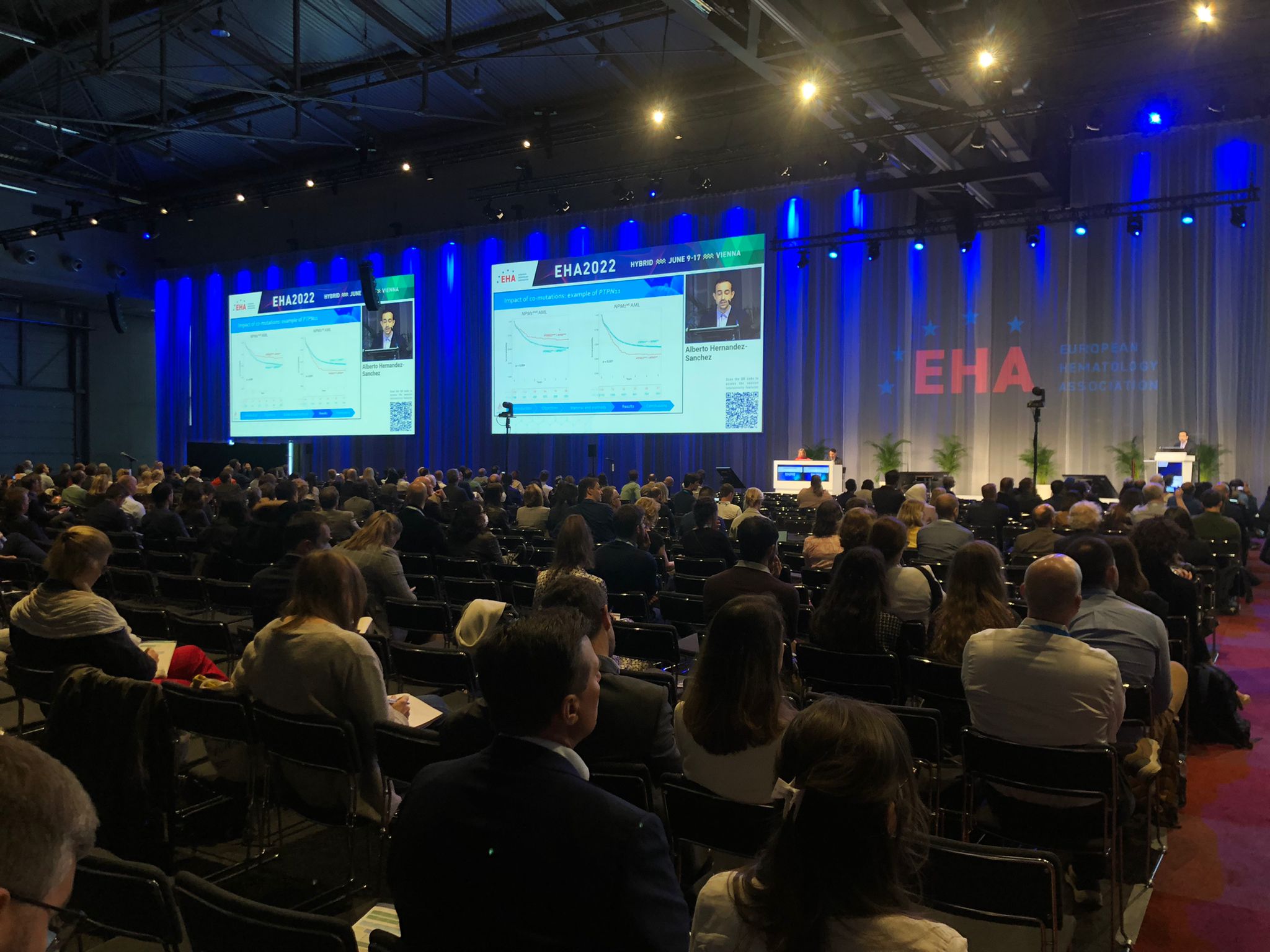 ---
Let's talk about data and collaboration at EHA2022
---
Connect with us in person at the exhibition in the EHA Collaboration Plaza in hall B of the Vienna Messe Wien Congress Center. We are looking forward to talk to you during exhibition hours (June 9-12 from 09:00-16:30).
---

---
Our call to leverage big data to accelerate blood cancer research
---
Big Data has proven to offer new insights that can contribute to advances in novel therapies and more efficient medicines. The HARMONY Alliance urges researchers across the globe to break data silos and
embrace cooperation to foster blood cancer research. Data is knowledge. Access to data gives scientists and healthcare professionals insights into disease characteristics and correlations between different
biomarkers. Today, artificial intelligence algorithms are already reimaging research in many disciplines of life sciences and medicine, and could help us harness the full power of data. Thankfully, one barrier stands in the way: data silos. However, this can be easily overcome if we start to cooperate closer and share data within a secure and trusted ecosystem.
We have been working to collect data and speed up research on Hematologic Malignancies for the past 5 years. Over 100+ organizations from 22 European countries already share the HARMONY Alliance mission: personalized treatment for blood cancer patients. Working in such an outstanding team, we have managed to collect over 60,000 data sets, and more are on the way! The innovative HARMONY Big Data Platform, a central analytical infrastructure, harmonizes the data sets donated by European hospitals, academic institutions conducting clinical trials, and pharmaceutical companies, among other data custodians.
Today, the HARMONY data lake is one of the largest databases of its kind, and still growing: the Alliance has already identified over 115,000 cases not only from Europe, but from all around the world. Careful procedures have been installed to ensure the anonymization and the quality of the data. HARMONY data scientists have developed sophisticated methods for data harmonization and analysis.
---
Our manifesto for strengthening the role of data in medical sciences
---
The use of big data for scientific research only keeps gaining momentum. This was not possible before digitalization in healthcare and life sciences, but now that paper files have been transformed into electronic records, even the smallest data entry can be reused for scientific purposes. Since we have established a secure data platform, developed suitable algorithms, and met all the legislative and GDPR requirements, we have convinced early innovators. What we need now is a new collaboration mindset. Therefore, we call upon all stakeholders in healthcare and life sciences. Open our manifesto to learn what we are calling for >
---
Useful links
---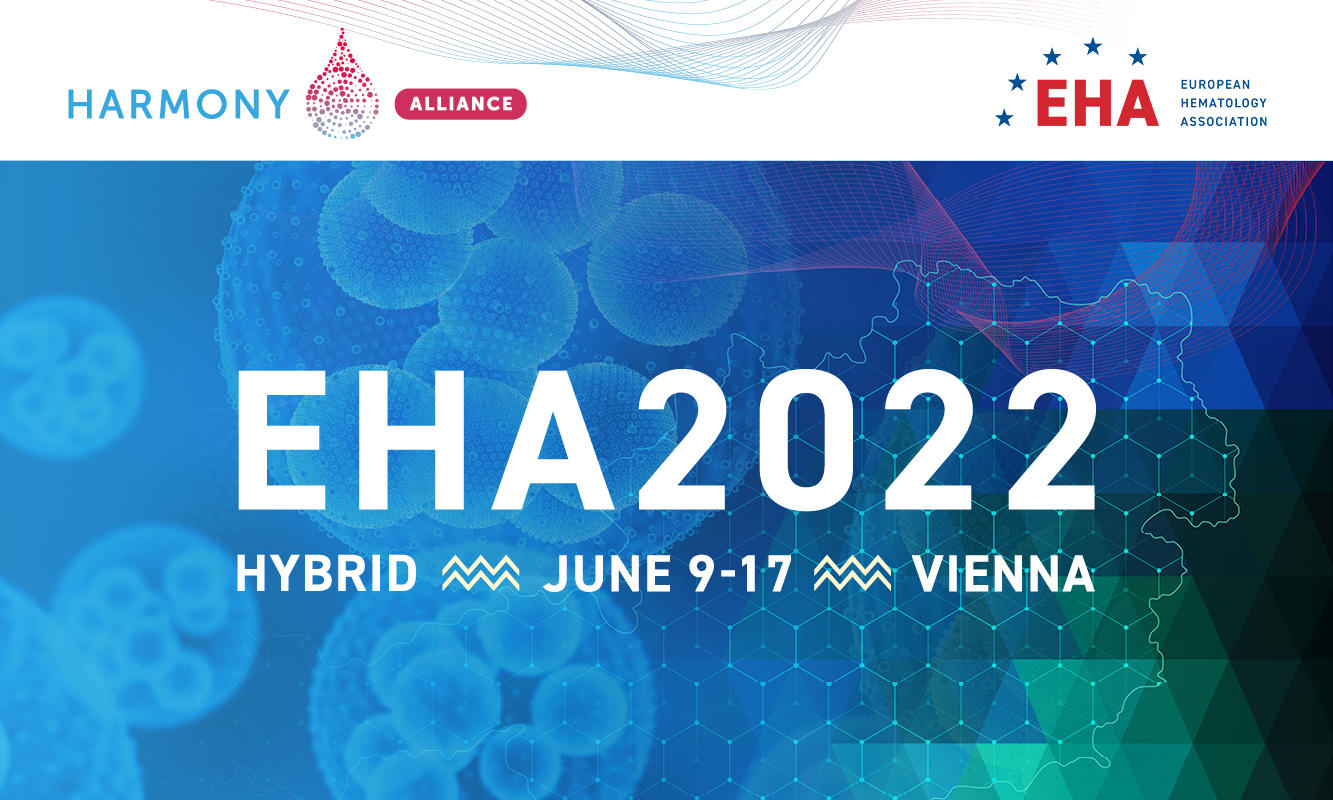 ---
Receive the latest news. Click here to subscribe!