Open up new avenues in hematology research with us and learn how the HARMONY Alliance Big Data Platform can contribute.
---
Let's connect at the 64th Annual Meeting of the American Society of Hematology (ASH2022), organized from December 10-13, 2022 in the New Orleans Morial Convention Center, USA.
---
This year we are proud to present six abstracts at ASH 2022 that clearly demonstrate the added value of big data in hemotologic malignancy research. We are also honored that we can once again hold a joint session with the ASH Research Collaborative (ASH RC), which this time zooms in on real-world evidence for improved treatments. During the ELN breakfast session, delegates can get up to speed with the latest research developments in the HARMONY Alliance and learn about our future plans. Finally, throughout the conference, visitors can connect with us in the booth of the European Hematology Association (EHA).
Open this link and view the details of all the HARMONY Alliance activities at ASH2022 >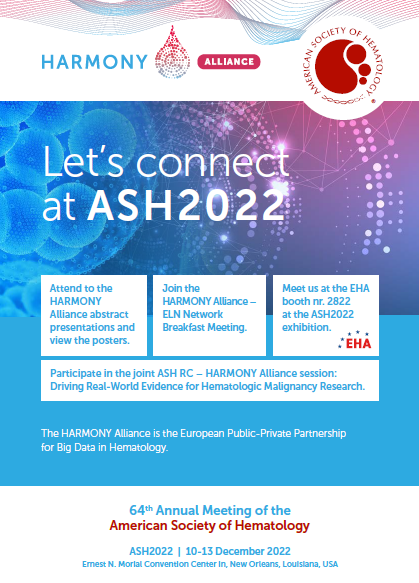 ---
Six abstracts demonstrate added value of big data in hemotologic malignancy research
---
HARMONY Alliance teams have worked hard since its conception in 2017 to establish the HARMONY Big Data Platform. This unique research infrastructure, with a data lake and advanced big data analytics and AI tools, is being used to accelerate the development of more effective treatments for patients with hematologic malignancies. More than 150,000 patient datasets have so far been identified by Partners and Associated Members and over 73,000 datasets transferred into the Big Data Platform. Our data lake continues to grow. Careful procedures ensure the anonymization and quality of the data and HARMONY data scientists have developed sophisticated methods for data harmonization and analysis. The six abstracts that will be presented at ASH 2022 are valuable examples of what the HARMONY Big Data Platform can enable researchers to achieve.
View all abstract details about presentation dates, times, rooms and related links in this overview >
---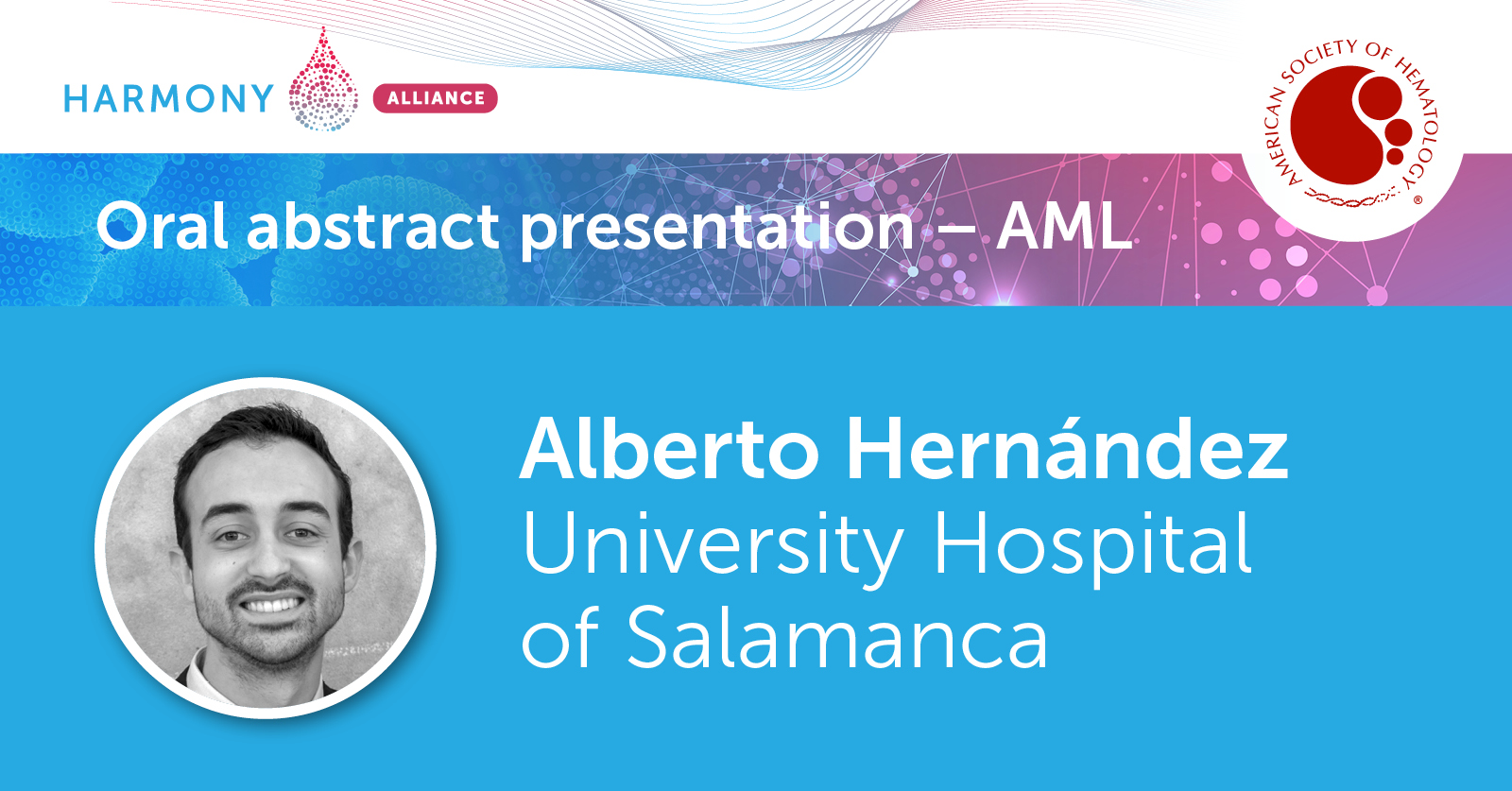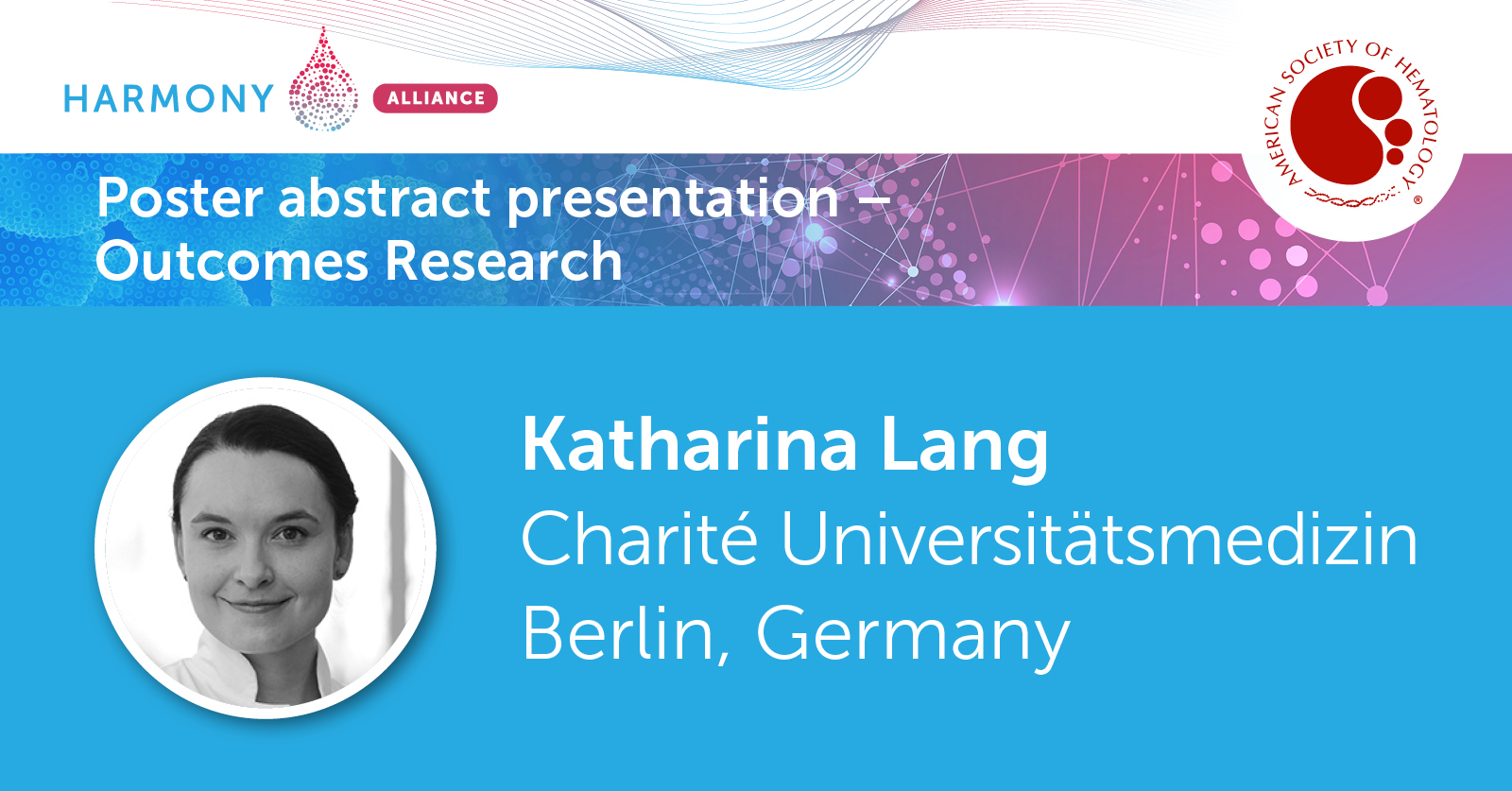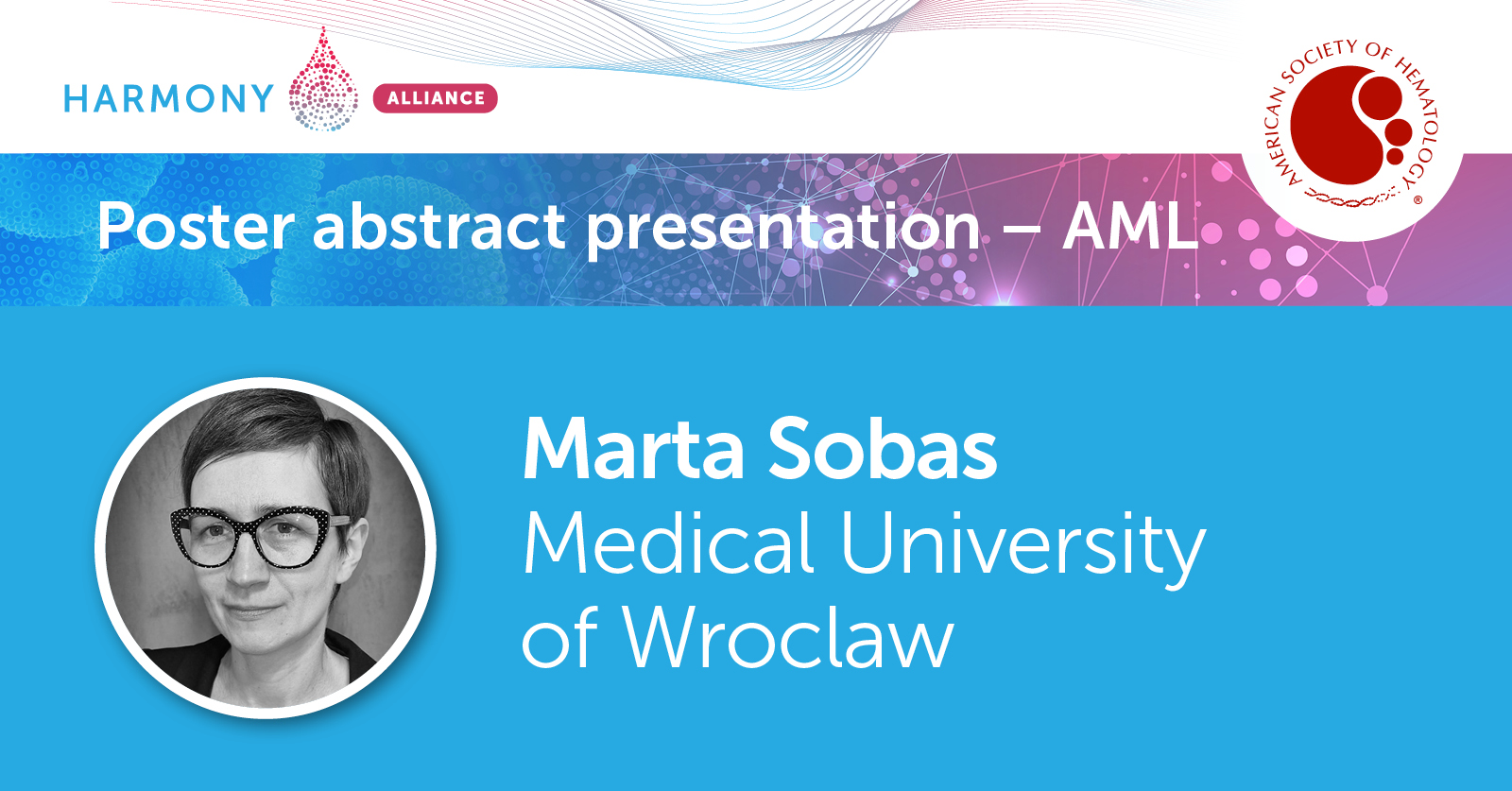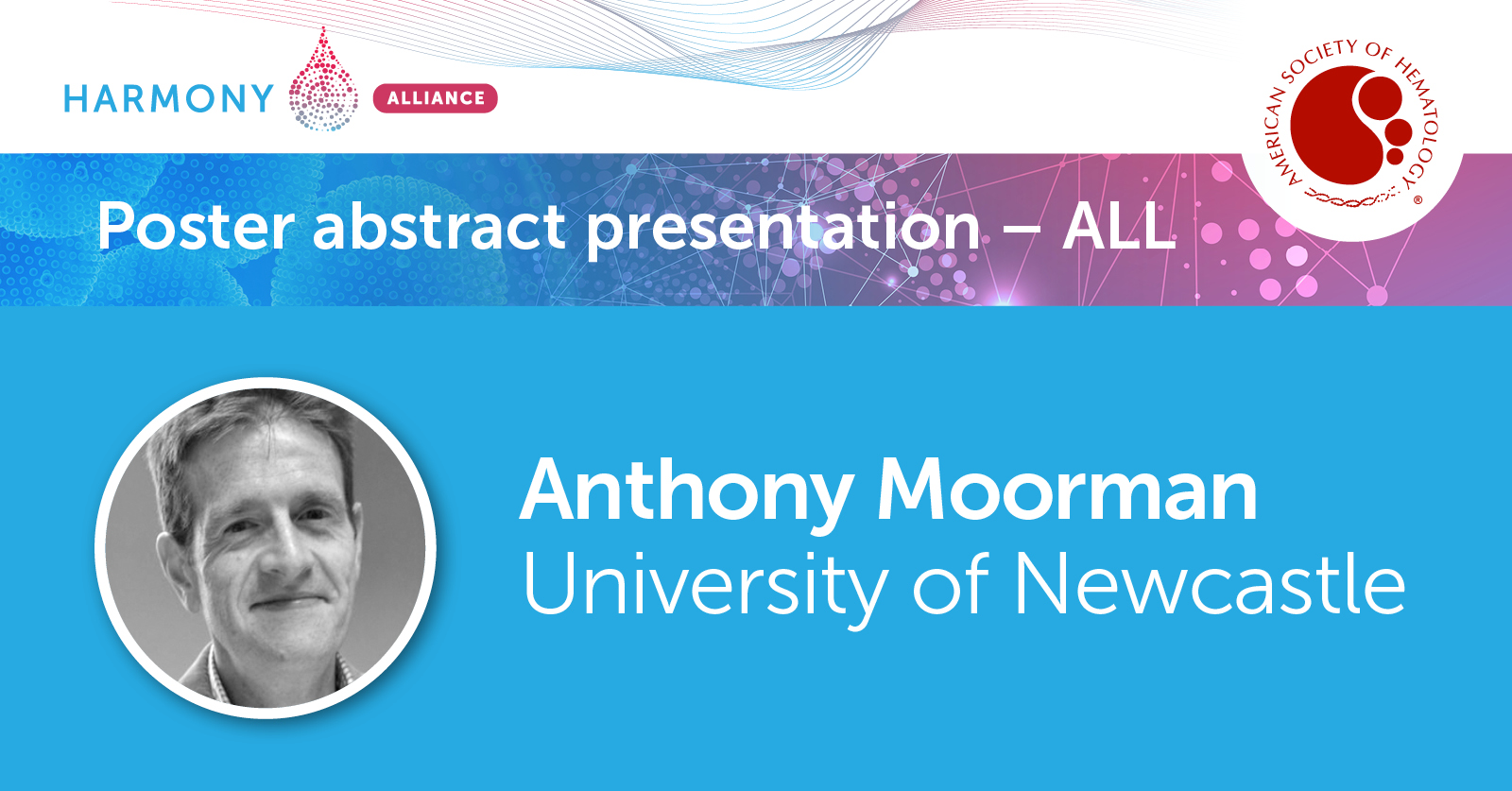 ---
Rearrangements Involving 11q23/KMT2A: Mutational Landscape and Prognostic Implications – Results of the Harmony Alliance AML Database
Oral presentation by Alberto Hernández, University Hospital of Salamanca, Spain
---
Machine Learning Allows the Identification of New CoMutational Patterns with Prognostic Implications in NPM1 Mutated AML – Results of the European Harmony Alliance
Oral presentation by Alberto Hernández, University Hospital of Salamanca, Spain
---
Pan-Stakeholder Core Outcome Set (COS) definition for Hematological Malignancies within the framework of HARMONY and HARMONY PLUS projects
Poster presentation by Katharina Lang, Charité Universitätsmedizin Berlin, Germany
---
Long-term follow-up of AML patients treated intensively before the era of targeted agents - A big data analysis from the HARMONY collaboration
Poster presentation by Marta Sobas, Medical University of Wroclaw, Poland
---
Robust validation of the UKALL high hyperdiploid risk profile using individual patient data collected by the HARMONY alliance
Poster presentation by Anthony Moorman, University of Newcastle, United Kingdom
---
IKZF1 Deletions Are Markers of Treatment Resistance in Adult Ph-Negative B-Cell Acute Lymphoblastic Leukemia Patients Treated within the Ongoing Risk-Adapted Pethema LAL19 Trial
Poster presentation by: Jordi Ribera, IJC Josep Carreras Leukaemia Research Institute, Spain
---
Joint ASH RC – HARMONY Alliance Alliance session
---
Driving real-world evidence for hematologic malignancy research: ASH Research Collaborative and the HARMONY Alliance are working closely to leverage the benefits of big data research on a global scale. During this 90-minute joint ASH RC – HARMONY Alliance session on December 12 various speakers will elaborate on how these two data silos are used to provide the real-world evidence needed to improve treatments and quality of care for patients with hematologic malignancies. Speakers in the program will represent ASH RC, the FDA, and the HARMONY Alliance.
Find speaker information and program details here >
---
HARMONY Alliance - ELN Breakfast Meeting
---
During the breakfast session on December 11, delegates will have the opportunity to get up to speed with the latest research developments in the HARMONY Alliance. Work Package Leaders of HARMONY Partner ELN (European LeukemiaNet) will present summary reports and HARMONY Alliance KOLs will give an update on recent developments in HARMONY and HARMONY PLUS and reveal the next stage of our data driven journey.
---
Take a moment to meet us. We are able to make use of the booth of HARMONY Partner EHA (European Hematology Association). We are very interested to hear about your research and the impact you seek to make on hematology patients' lives. And you can explore whether our approach of using big data and AI in blood cancer research, without compromising quality, safety or patient privacy, could open up new avenues for you. We look forward to seeing you at EHA Booth 2822.
---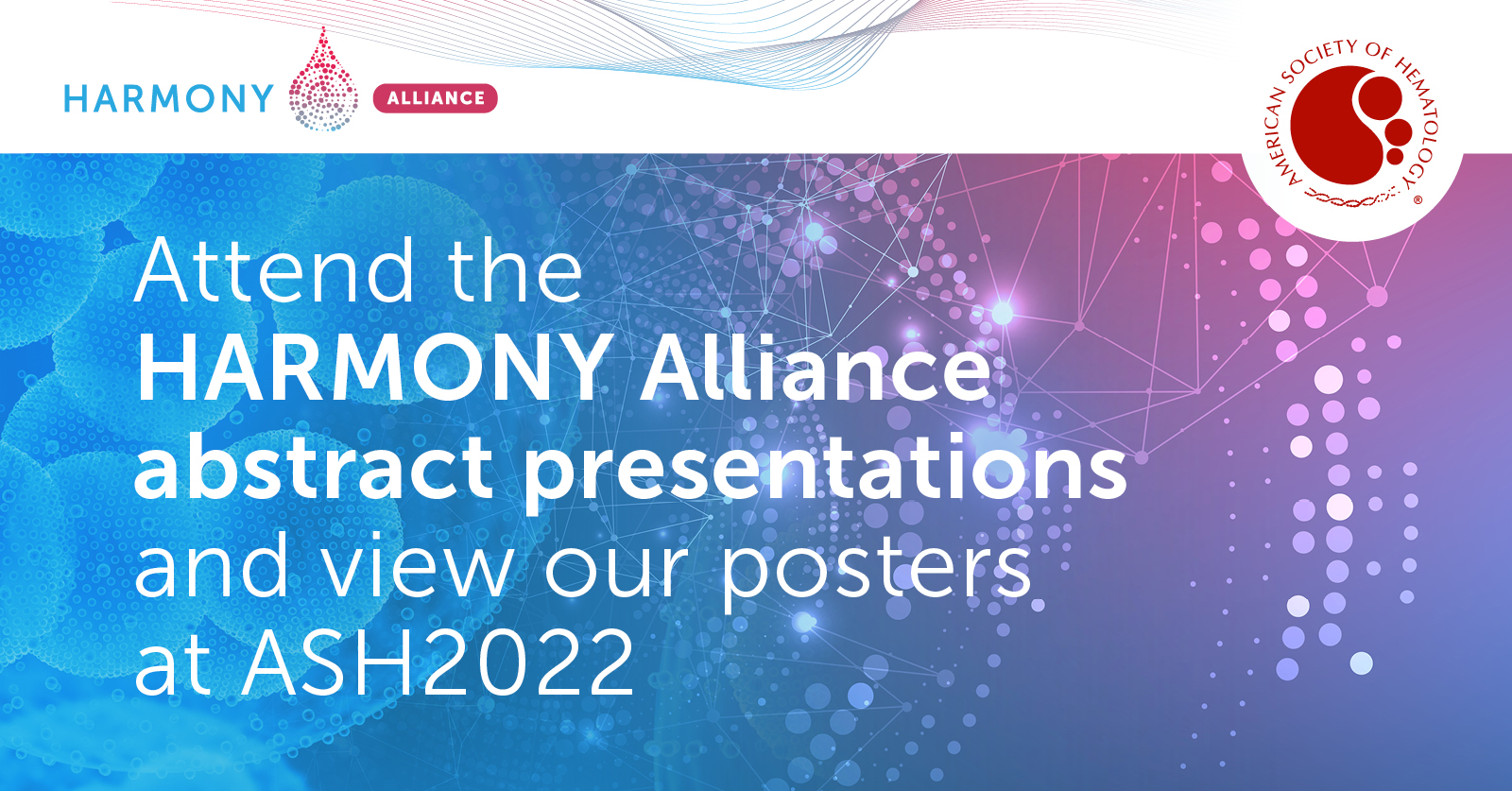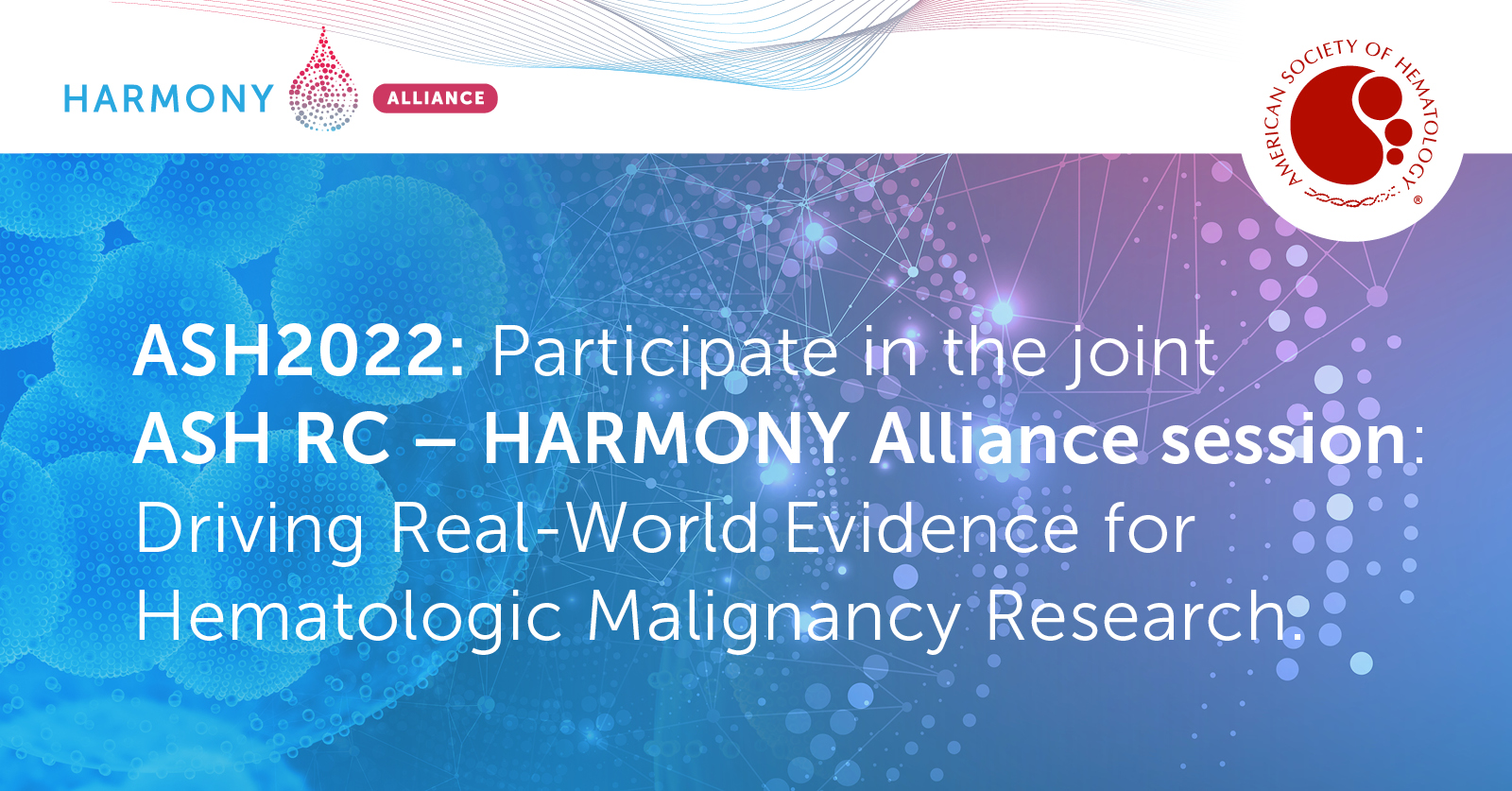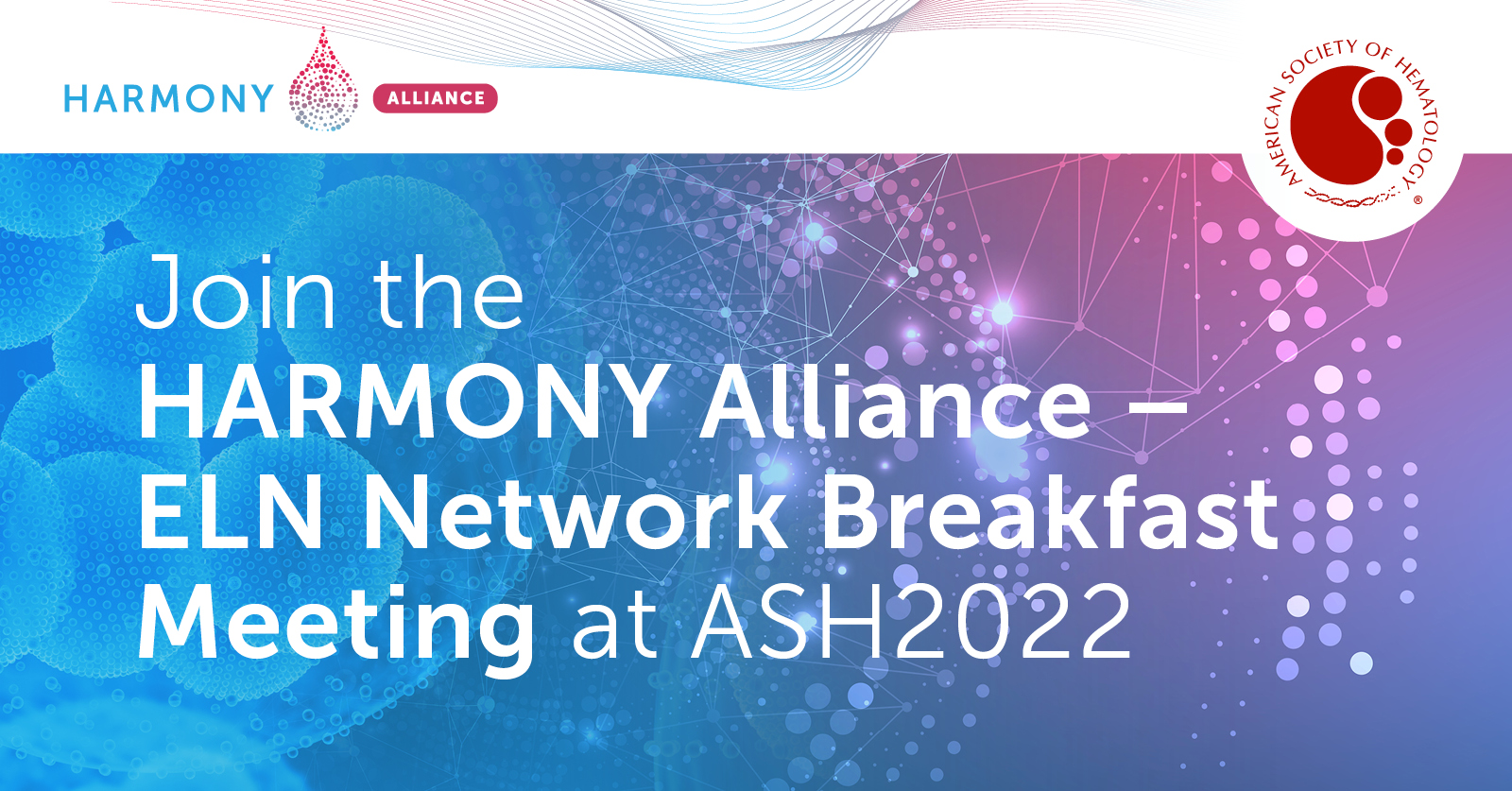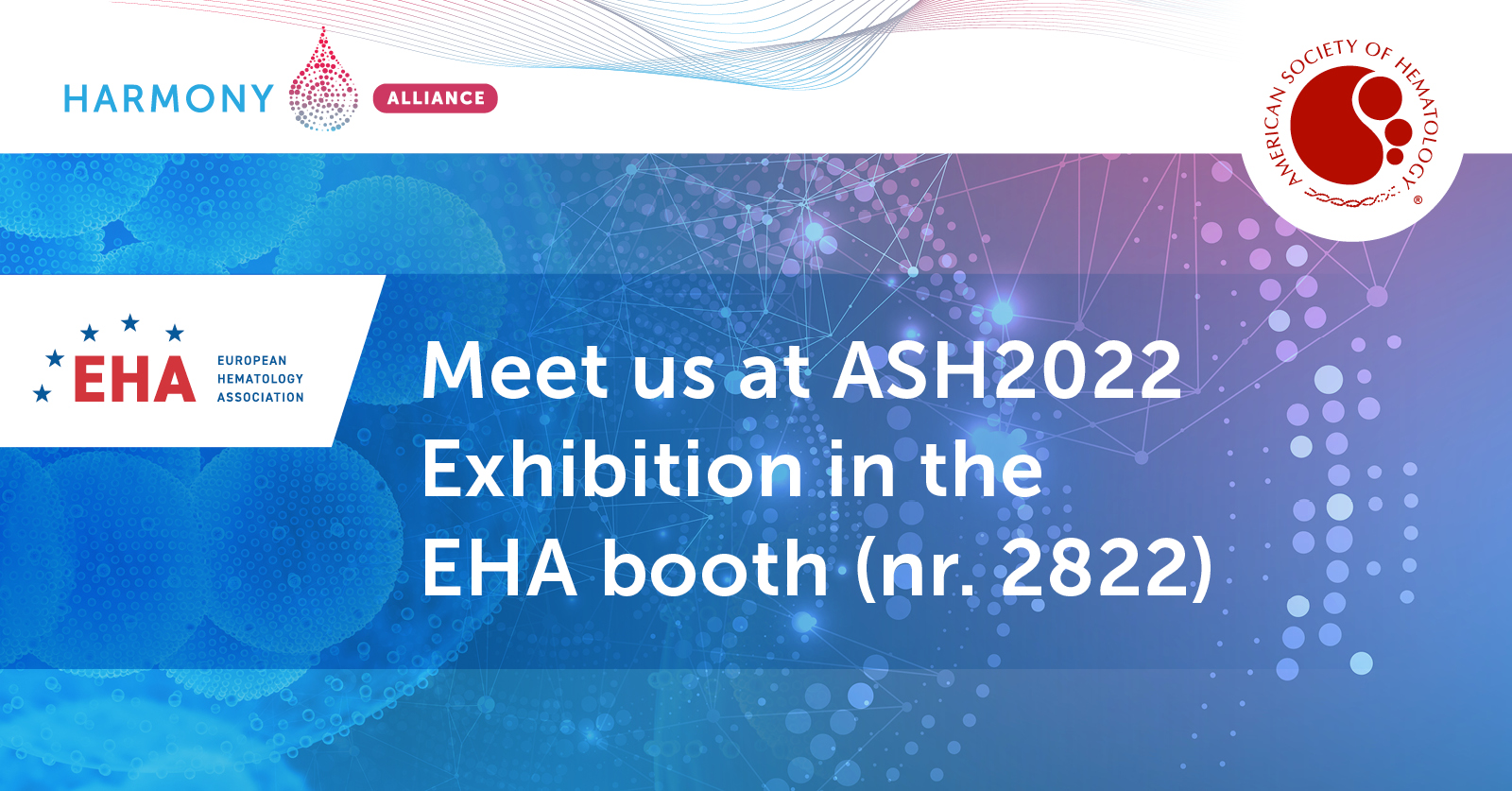 ---
#BigDataforbloodcancer | Big Data accelerate better and faster treatment for Patients with Hematologic Malignancies
The HARMONY Alliance is a Public-Private Partnership for Big Data in Hematology including over 100 organizations such as European medical associations, hospitals, research institutes, patient organizations, pharmaceutical and IT companies.
The HARMONY Alliance is funded by the Innovative Medicines Initiative (IMI) (now called Innovative Health Initiative, IHI) of the European Commission and is currently running two projects: HARMONY (January 2017-June 2023) and HARMONY PLUS (October 2020-September 2023). In addition to the research projects that exploit the HARMONY Big Data Platform, the HARMONY Alliance is running Delphi surveys to develop core outcome sets for HMs, as well as Health Technology Assessment projects and multi-stakeholder activities.
HARMONY uses Big Data analytics to accelerate the development of more effective treatments for blood cancer patients. Data are stored in the HARMONY Big Data Platform, which has already identified over 119,000 anonymized patient records, making it one of the largest databases of its kind. Leading research teams are currently using this wealth of information to answer critical questions about hematologic malignancies that cannot be addressed with other methods.
---
Receive the latest news. Click here to subscribe!