EBMT is organizing its 47th meeting as a virtual event on March 14-17, 2021. EBMT is a Partner in the HARMONY Alliance and EBMT2021 will feature a dedicated HARMONY Alliance Session.
---
The HARMONY Alliance is a Public-Private Partnership including over 100 organizations such as European medical associations, hospitals, research institutes, patient organizations, pharmaceutical and IT companies. HARMONY uses Big Data analytics to accelerate the development of more effective treatments for blood cancer patients. HARMONY would like to inform bone marrow transplant professionals about the opportunities to become involved. Click here to open our special factsheet >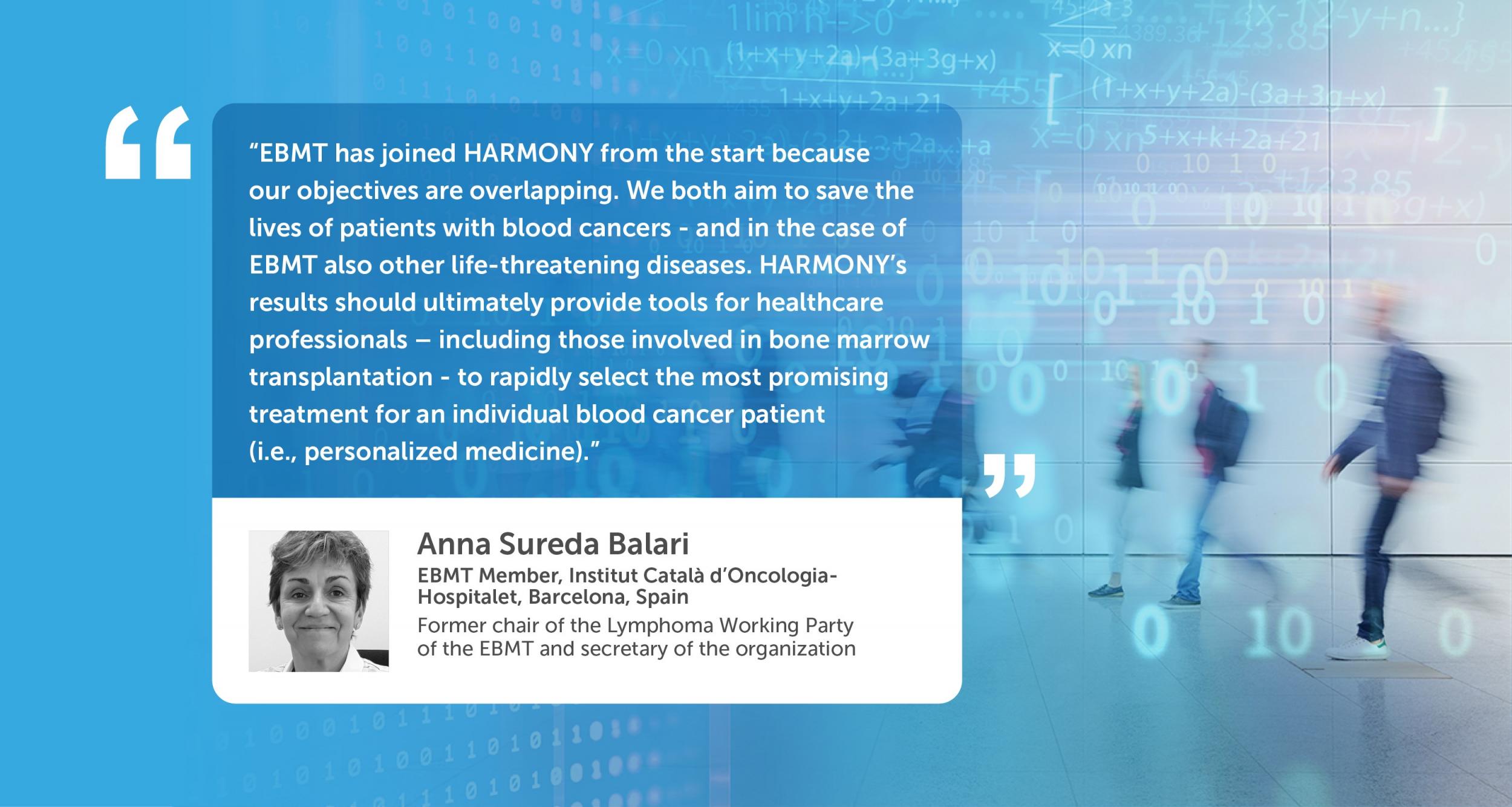 ---
Big data for big questions
To answer the key outstanding questions about blood cancer, researchers need harmonized and high-quality data on treatment outcomes in thousands of patients. Therefore, the HARMONY Alliance has developed the HARMONY Big Data Platform which has already identified over 60.000 anonymized patient records. Find out more >
---
HARMONY Alliance session
The dedicated HARMONY Alliance Session at EBMT2021 will feature a general overview of the activities and achievements of the HARMONY Alliance. The HARMONY Big Data Platform and various HARMONY Research Projects that are being conducted will be presented. The smart Big Data Analytics Solutions developed by HARMONY will be explained, including the de-facto anonymization concept for data safety, reliability, security, and anonymity to ensure maximum protection for data donors. Importantly, the session will address the benefits of the HARMONY Alliance activities to bone marrow transplant professionals and possibilities for collaboration. View our presenters >
---
Become involved
HARMONY results can support bone marrow transplant professionals in delivering optimal care for their patients and HARMONY resources can enable them to answer pressing research questions.
---
Check out the messages by our HARMONY Partners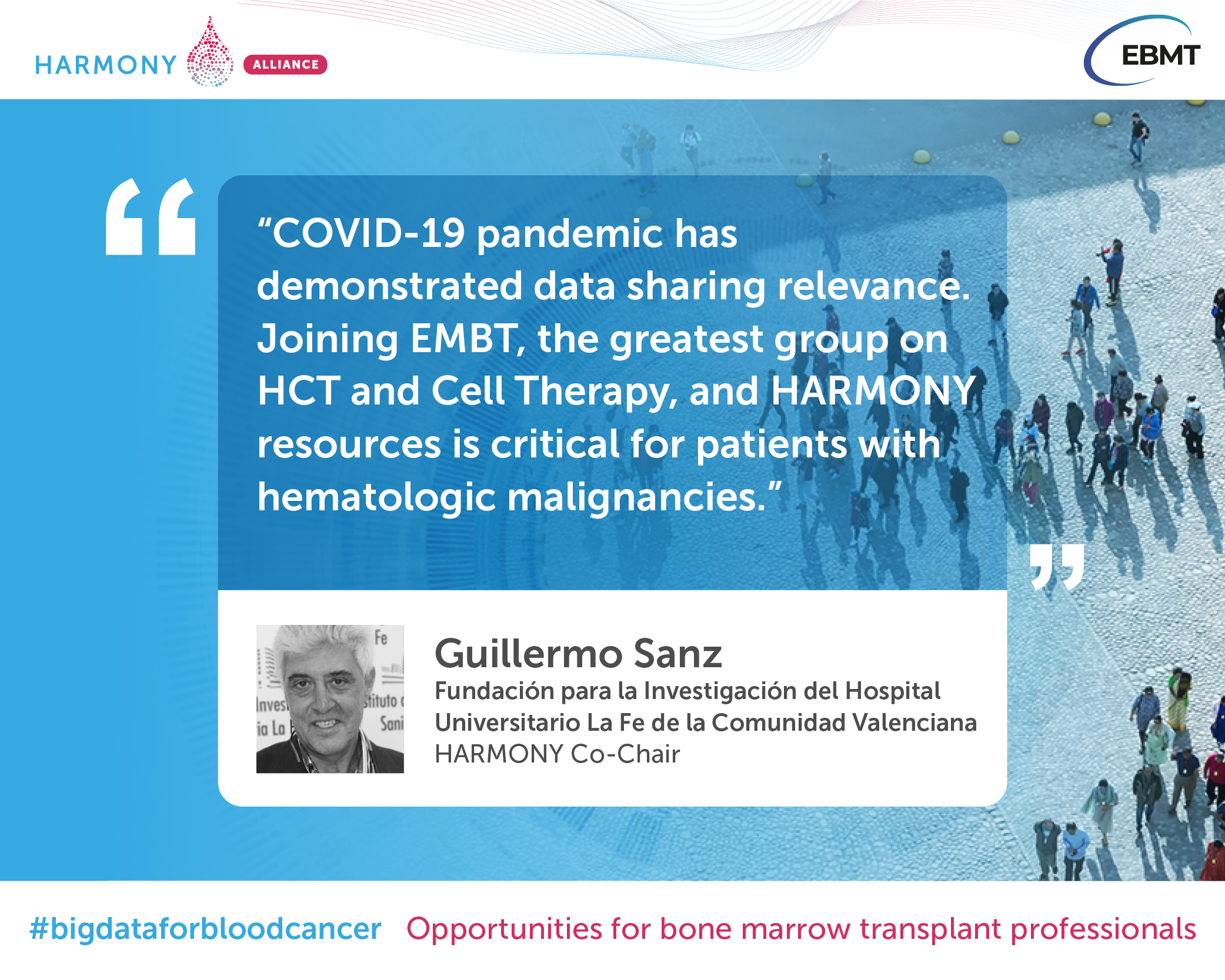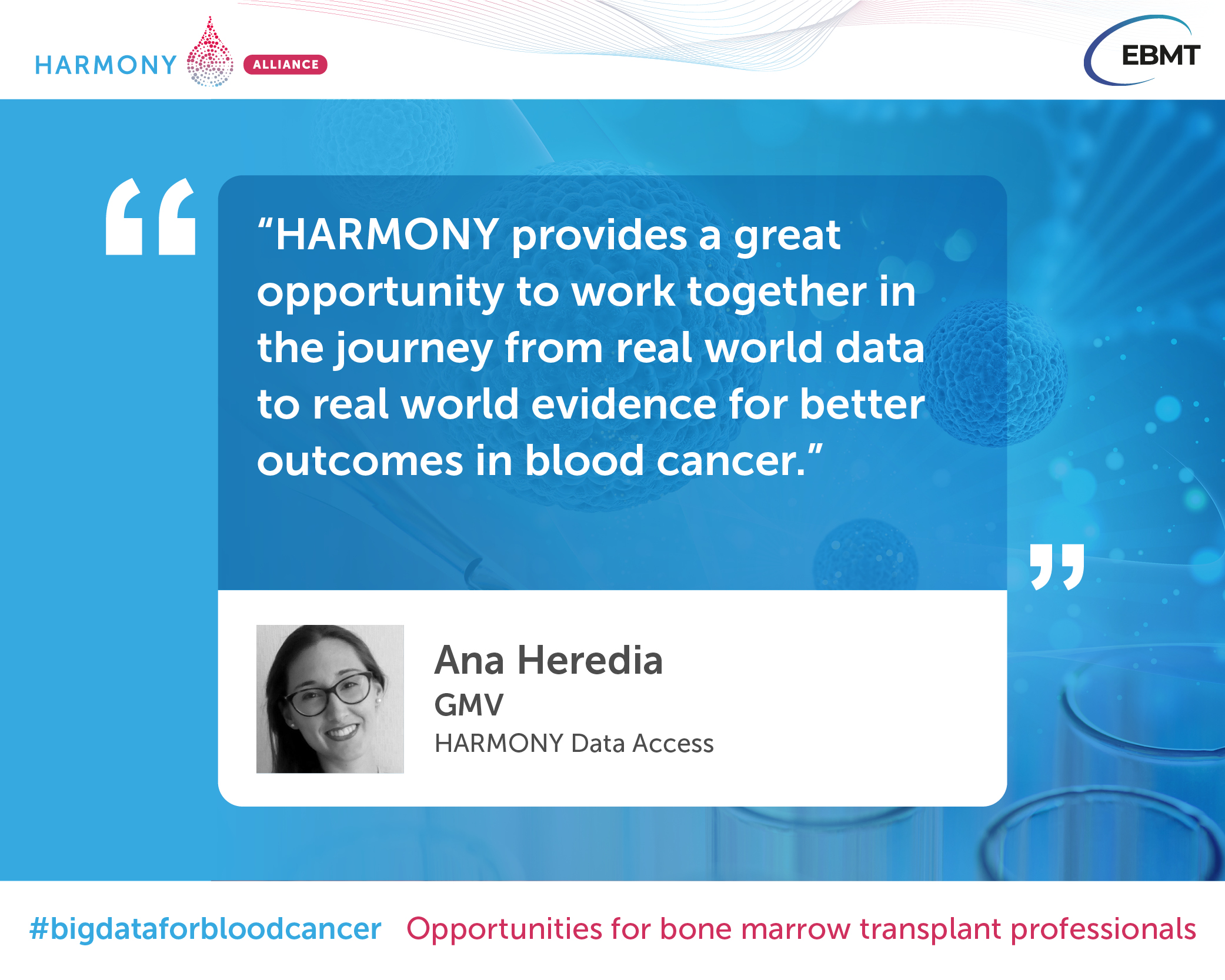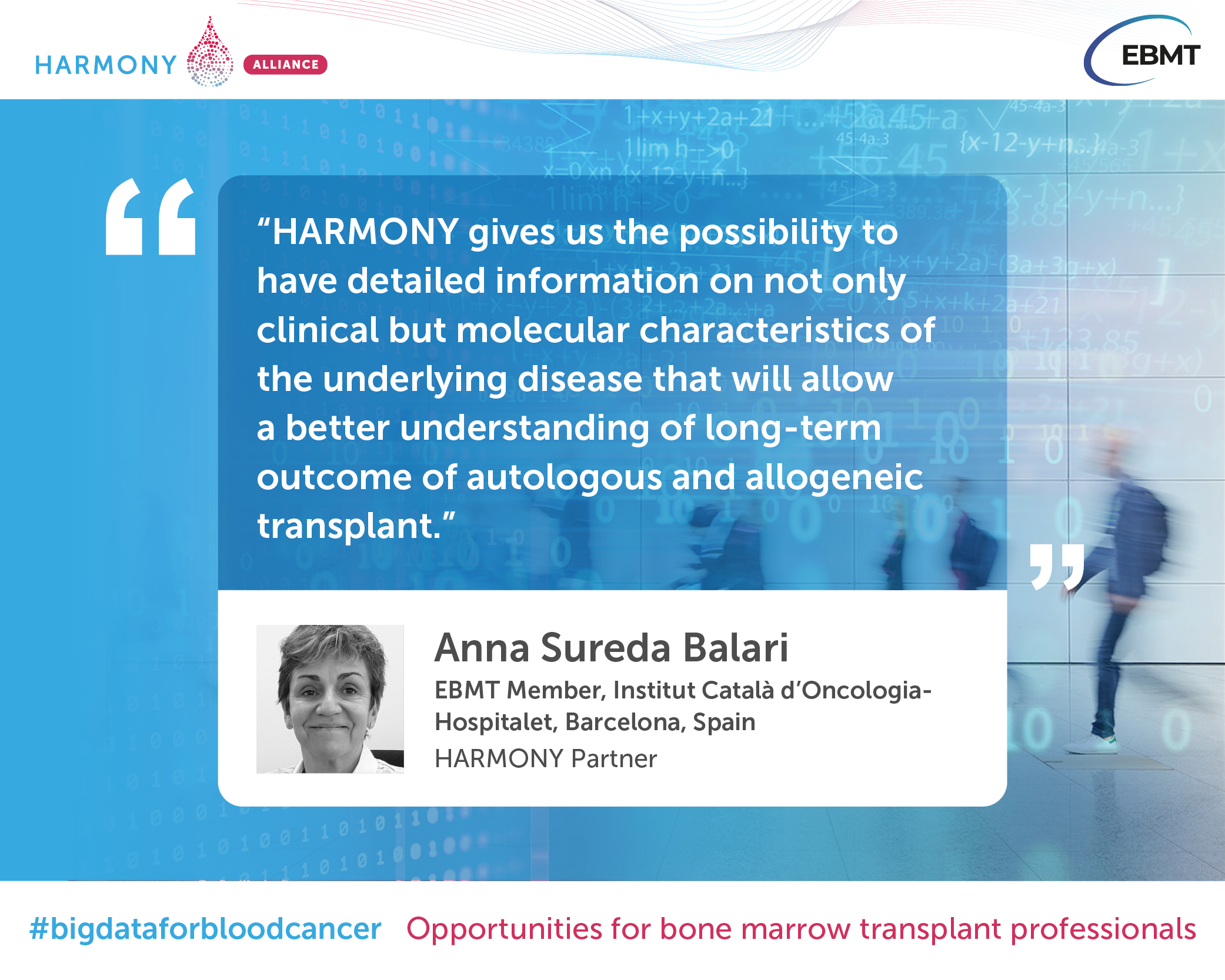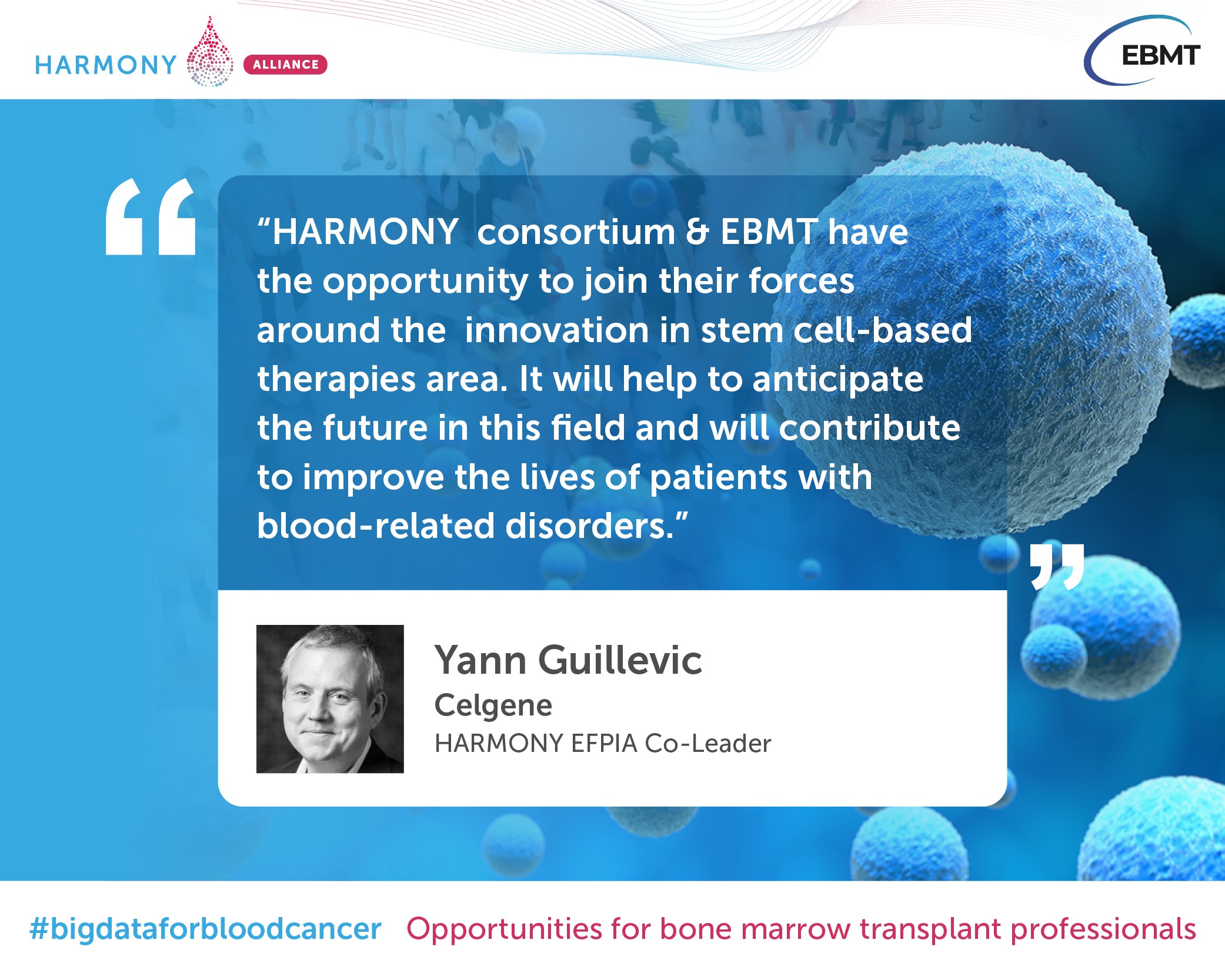 ---
Receive the latest news. Click here to subscribe!