The HARMONY Alliance will participate in the 26th Annual Congress of the European Hematology Association (EHA), which will be organized as a virtual event on 9-17 June 2021. Contributions by HARMONY Partners will demonstrate the potential of big data to improve the treatment of hematologic malignancies.
---
#bigdataforbloodcancer:
Big Data analytics will accelerate better and faster treatment

The HARMONY Alliance is a European Public–Private Partnership for Big Data in Hematology that is capturing and mining Big Data on various Hematologic Malignancies/blood cancers. The HARMONY Alliance unites more than 100 organizations such as European medical associations, hospitals, research institutes, patient organizations, pharmaceutical and IT companies.
HARMONY uses Big Data analytics to accelerate the development of more effective treatments for blood cancer patients. Data are stored in HARMONY's Big Data Platform, which has already identified over 70,000 anonymized patient records, making it one of the largest databases of its kind. Leading research teams are currently using this wealth of information to answer critical questions about hematologic malignancies that cannot be addressed with other methods.
---
The EHA2021 congress program will include a variety of HARMONY contributions
---
HARMONY presentations in the EU Projects in Hematology session: p233-1 HARMONY - 9 June - Launched at 10:00 am. on-demand available until 15 August 2021.
Presentation will address: Big data in hematology; Objectives of the HARMONY Alliance; Explaining the HARMONY Big Data Platform with its unique and enormously robust 70,000 patient database in HM/Blood cancers; An overview of HARMONY main Research Projects; Pharma companies and HARMONY; Patient Organizations and HARMONY; Sharing data in a secure way for research purposes and who will benefit.
Presenters:

Dr. Jesus Hernández Rivas, IBSAL and HARMONY Coordinator;
Dr. Guillermo Sanz, Hospital Universitario La Fe and HARMONY Co-Chair;
Professor Lars Bullinger, Charité Universitätsmedizin Berlin and HARMONY Leader Definitions of Outcomes;
Mrs. Ananda Plate, Myeloma Patients Europe and representing the HARMONY Patient Cluster;
Professor Anthony Moorman, Newcastle University and HARMONY Leader Pediatric Research.
---

---
Oral session New biological and translational insights in CLL: abstract S143: p408-4 (S143) CLINICAL IMPACT OF RECURRENT GENE MUTATIONS IN CHRONIC LYMPHOCYTIC LEUKEMIA: A RETROSPECTIVE, MULTI-CENTER COHORT STUDY BY ERIC, THE EUROPEAN RESEARCH INITIATIVE ON CLL, IN HARMONY Dr. Larry Mansouri.
Poster session Chronic lymphocytic leukemia and related disorders: abstract EP631: OTHER MALIGNANCIES IN THE HISTORY OF CHRONIC LYMPHOCYTIC LEUKEMIA – A RETROSPECTIVE, MULTICENTER COHORT STUDY BY ERIC, THE EUROPEAN RESEARCH INITIATIVE ON CLL, IN HARMONY - Dr. Thomas Chatzikonstantinou.
---
Scientific Working Group Session ELN-EHA SWG for CML: Chronic myeloid leukemia: p255-4 The CML genomics/HARMONY PLUS project - Prof. Susan Branford -11 June 2021 - 9:00 am (Live Q&A Panel Discussion - 16 June 2021 11:00 AM - 11:45 am - Virtual room 1.
---

---
CLL and CML presentations will be made available as of Friday, June 11, 2021 (09:00 CEST).
All EHA2021 sessions content will be accessible for on-demand viewing until August 15, 2021 on the virtual congress platform. In order to view the congress content EHA2021 registration is required.
---
EHA2021 Follow-up day: 9 July 2021: Big Data for Clinicians
---
Session 1: Clinical implementation of big data
Date/time: 9 July 2021 - released at 16:00 CEST
Presenters:

Professor Kimmo Porkka, University of Helsinki;
Associate Professor Carsten Utoft Niemann, Rigshospitalet, Copenhagen University Hospital
Dr. Guillermo Sanz, Hospital Universitario La Fe.
---
Session 2: Working with the largest hematology database: the HARMONY Big Data Platform!
EHA and HARMONY are organizing a dedicate session to offer clinicians and researchers insights in Big Data Analytics, Artificial Intelligence and sharing data in hematology by means of short lectures and live Q&As with experts.
Date/time: 9 July 2021 / 17:00 – 18:30 hrs CEST
Presenters:

Brian Huntly, University of Cambridge
Konstance Döhner, University Hospital Ulm
Marta Sobas, Clinical Hospital of Wrocław
Mattia d'Agostino, University of Turin
Ana Heredia Casanoves, GMV
Lars Bullingers, Charité
María Abáigar Alvarado, USAL-CSIC
Daniele Dall'Olio, University of Bologna
Farzad Ali, Pfizer
---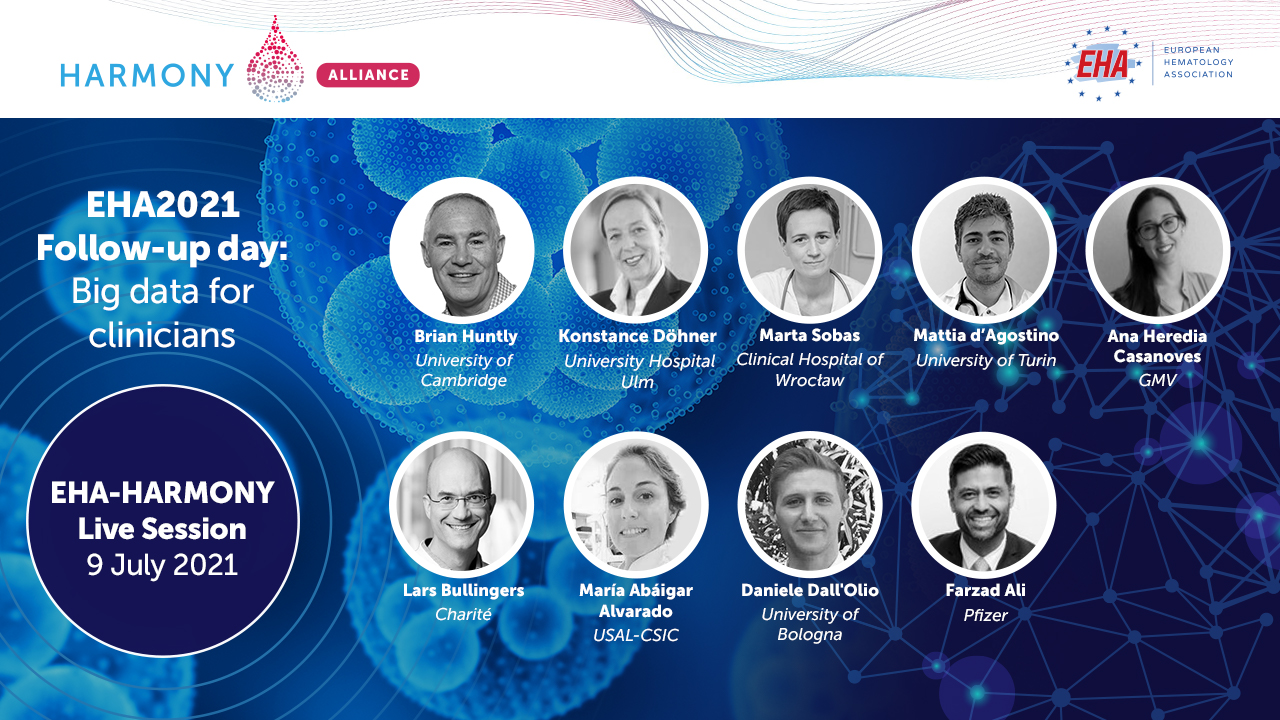 ---
Company Profile at the EHA2021 Virtual Congress platform: Enter the EHA2021 congress platform start page, click on 'Visit Company Profiles' and find our content. Would you like to connect with us, either use the chat function or send us an email >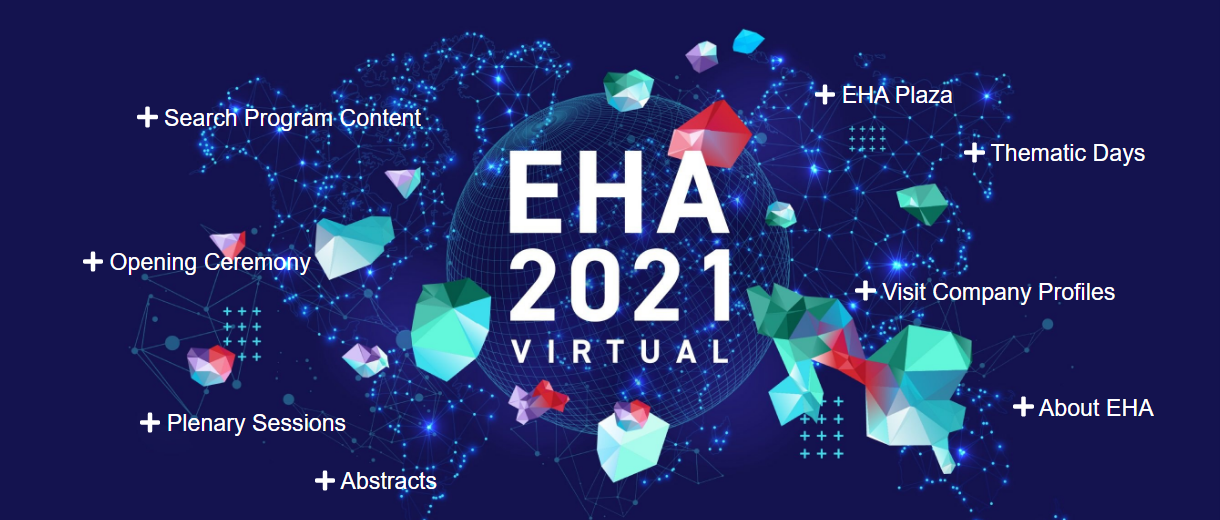 ---
#bigdataforbloodcancer digital journey - powered by HARMONY and EHA: Stay tuned for our news items and social media posts. With a ranges of selected content items we would like to raise awareness for the following topics:
What clinicians, researchers and health care professionals need to know about Big Data/Artificial Intelligence in Hematology.
BigData/AI in the daily practice: what does it mean and how will it benefit patient care.
What is the HARMONY Alliance/the HARMONY Big Data Platform (with more than70,000 anonymized patient data sets identified) and how to become involved.
Visit the #bigdataforbloodcancer web page and scan our posts already >
---

---
EHA is a highly active HARMONY Partner. Since its launch in 2017, EHA invited HARMONY to participate in the following EHA annual congresses: EHA22 in 2017, EHA23 in 2018, EHA24 in 2019 and EHA25 in 2020.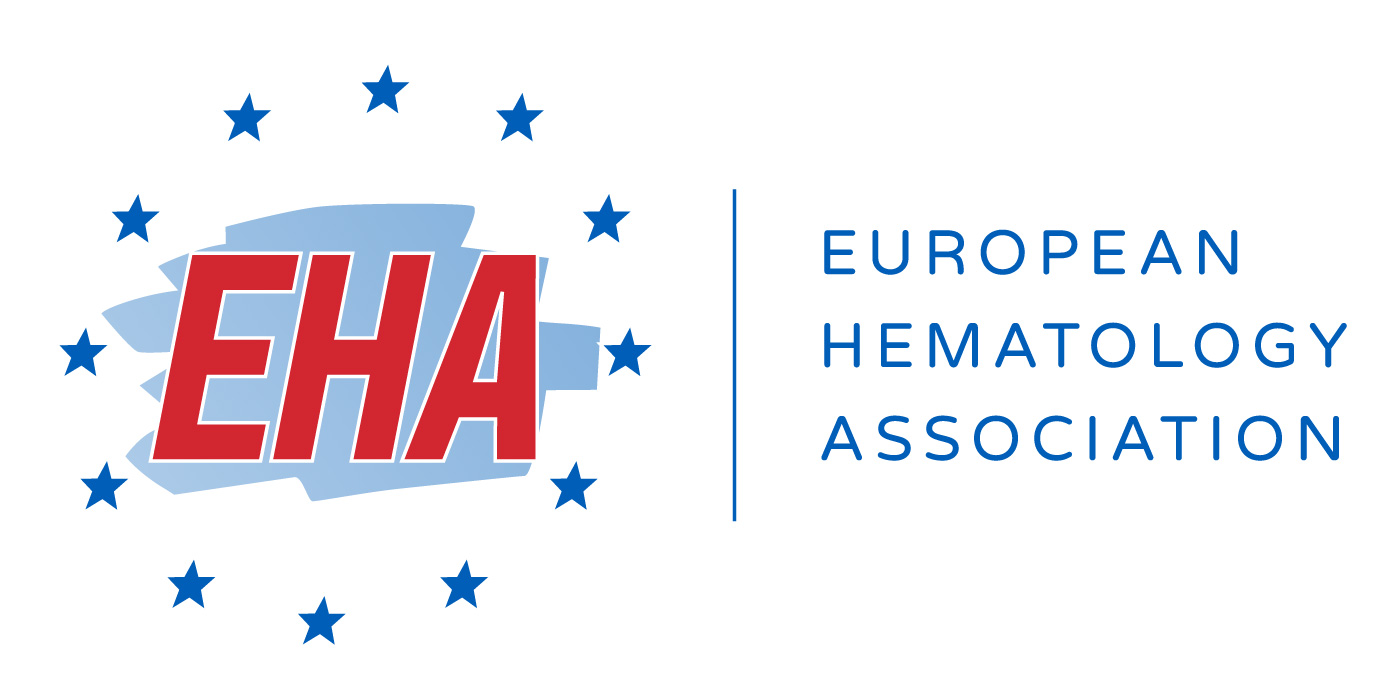 ---
EHA2021 is the annual congress of the European Hematology Association. EHA2021 offers the latest news in hematology and its subspecialties such as cutting-edge evidence-based approaches to diagnosis and treatment, highly anticipated clinical and translational research data and the newest developments in innovative techniques, diagnostic tools, and risk-assessment strategies. EHA2021 knows no bounds and is intended for medical professionals, national hematology societies, patient groups, medical industry, and media worldwide. Last year, the annual congres of EHA evolved from a physical meeting at its conception to a fully-fledged virtual congress due to the ongoing pandemic.
---
The HARMONY Alliance - HARMONY established in 2017 and HARMONYPLUS established in 2021 - unites over 100 organizations. Check the various links below for more information:
---
Receive the latest news. Click here to subscribe!